GTFOH: Racist Roseanne Barr Wants Everyone To Forgive Her Because She Watched This Black Film
Girl, bye.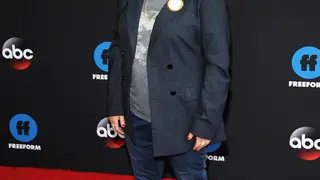 Roseanne Barr has taken some time to reevaluate her latest show-canceling actions and she's come to the conclusion that she's absolutely not racist. 
In fact, on her road to this realization, she viewed a film about this Black leader and she wants the world to know that that's all the proof they need to exonerate her, for good.
The notoriously racist actress recently took to Twitter to share that she's "fine" and has taken some time to, according to her, "reflect" and "gain insight" on her disgusting words about Valerie Jarrett and "how it was misunderstood."
"I'm NOT what people have accused me of," she tweeted. "I've never practiced 'RACISM' in my entire life & never will."
She went on to share that she did some "educational viewing" recently in the form of the documentary Malcolm X: An Overwhelming Influence on the Black Power Movement.
She claims the doc's director, Thomas Muhammad, called her after her eponymous sitcom was canceled and urged her followers to direct any questions they have to him as he "agreed to speak for me."
In her words, he's apparently her new mouthpiece as she added, "he knows the work I have done in civil rights against racism ALL MY LIFE & understands my tweet was about Iran's regime, not race."
It seems as the self-sabotaging actress doesn't know when to let go.