J. Cole Shares A Text Message With Ari Lennox Explaining What Her New Album Means To Her: "It's My Eat, Pray, Love, Journey"
age/sex/location is set to be released on September 9.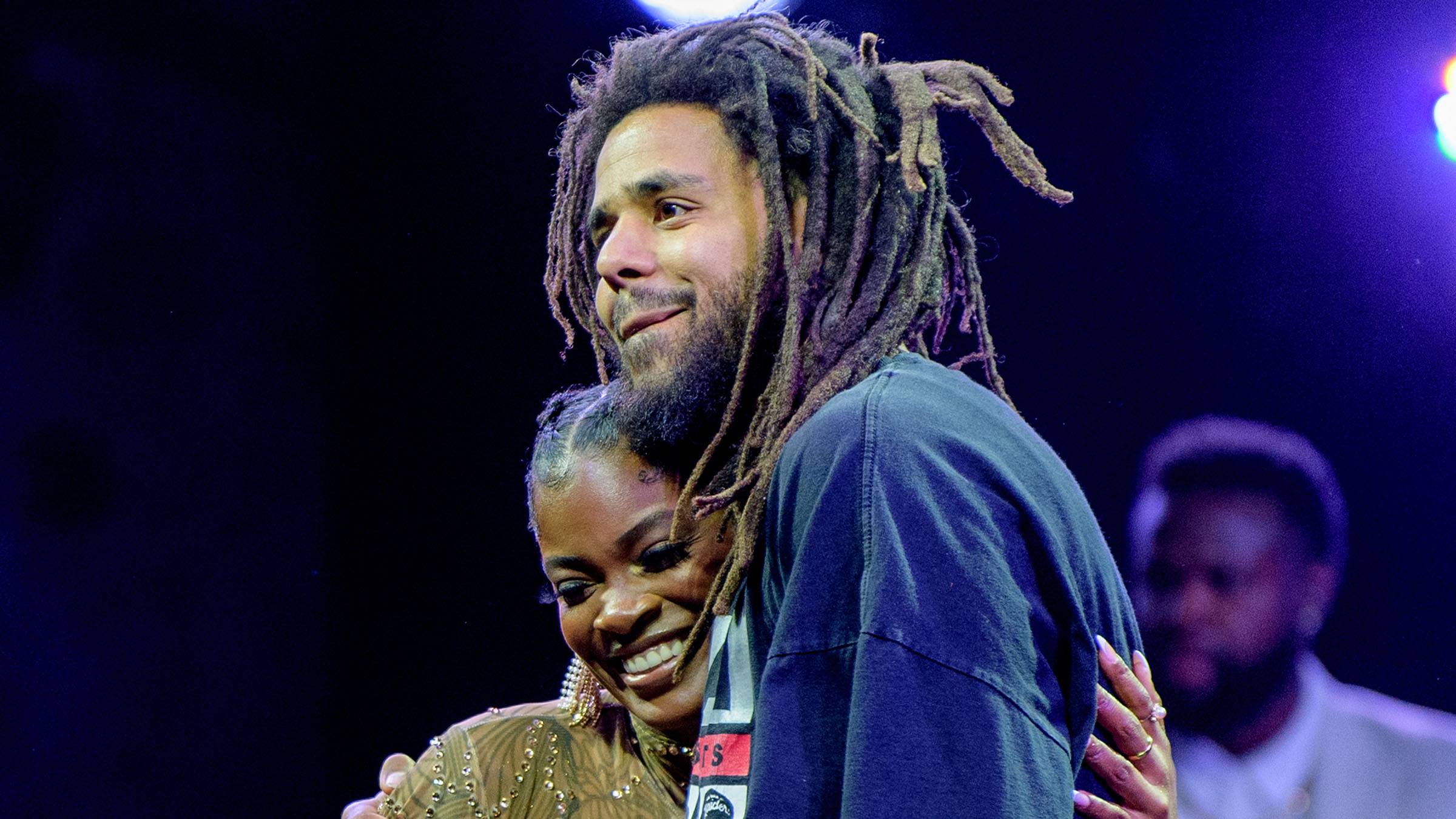 LAri Lennox is opening up about the process behind her upcoming album age/sex/location as her Dreamville labelmate and founder J. Cole shared a very touching text message she sent him about her feelings for this project.
In the caption on his Instagram, Cole shared how he asked Lennox what the new album meant to her because "he needed to know" since he enjoyed the body of work. In the message, Lennox revealed how she's "allowing maturity and vulnerability" into her life.
"Transitional space. Very vulnerable codependent and validation seeking part of my life," she texted her boss.
"I remember the countless times I was kicked out of dating apps because they didn't think I was myself; it reminded me of those age/sex/location days where I wasn't myself in those chat rooms."
She continued divulging how the sophomore project is her "eat, pray, love" journey.
"It's my honest goodbye for searching for love," she shared.
"I got it right here inside of me. The end of searching for anything other than self-love and family. Pouring into me and giving the greatest love to me."
Age/sex/location will be released on September 9.ast month, radio personality Angela Yee announced she's stepping down from The Breakfast Club as she's launching her new on-air show 'Way Up' in fall 2022.
Her new show will gauge how Yee connects with her listeners on hot topics around pop culture, news headlines, and much more. The show will be available across 30 iHeartMedia stations, including Power 105.1, and will be syndicated through Premiere Networks and stations across the country.
Many wonder how the hit morning show will look moving forward after learning the news, and it looks like a new co-host or two could be added to fill in the void.
In an interview with Madame Noire, Charlamagne Tha God shared how Yee "can't be replaced," but the "club has to expand."
"I'm not going away. Envy is not going away. Angela Yee can't be replaced, but we are a club," he began.
"So that club has to expand, and we're bringing in new members. So if people are wondering, will there be new members in The Breakfast Club? Yes. I don't think it's gonna be one person. It might be two."
Who do you think the new co-hosts should be?