This Weekend: Here's What to Watch, Read, Listen to & Experience
Your newest guide to everything a true content connoisseur should have.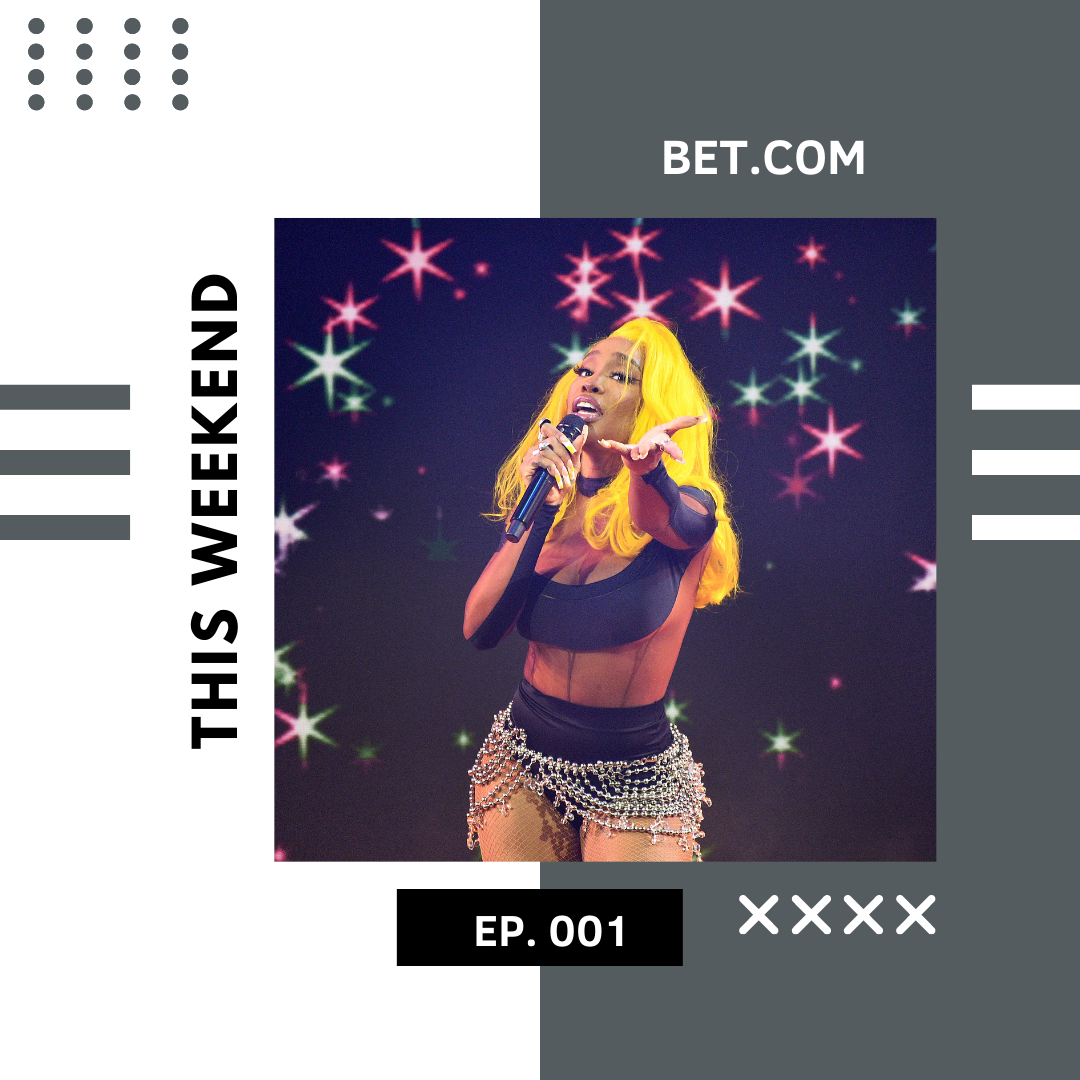 When it comes to content, it's easy for us to stick to what we know or want that old thing back. But for a rare few, being a true content connoisseur is about being on top of what's hot, what's trending, and what's next. Luckily, this new guide is everything for your music, literary, film, TV, and live experiences needs.

Each week, yours truly, Kevin L. Clark, will be your go-to advocate, spotlighting all those content cravings worth enjoying.

Introducing This Weekend, a weekly round-up for content culture lovers and those who love to avoid FOMO.
For our first edition off the bat, we'll share some freshly-discovered treasures from this week for you, your family, and friends to get into. It contains a healthy dose of sonic vibes, some powerful words, and, of course, something streaming that's a feast for the eyes. 
So bon appétit to all those true savants who are purveyors of content culture out there.
---
For The Listeners Only:
Previously available on SoundCloud, SZA's "I Hate U" is officially available on all DSPs. In the midst of Cuffing SZN, Sister Solana gave you a song that hit different when you hate your fall-time bae for real. "I be so sick of you n****s, y'all contradicting," she kicks off on the ThankGod4Cody, Sir Dylan, Rob Bisel, and Carter Lang-produced number. With no hint of a follow-up to Ctrl in the air, SZA may have dropped her first official single that will have you singing, "I Hate U" right in your significant other's face.
Genesis Owusu is one on any true content connoisseur's playlist. An exceptionally rare and rising talent, the "People's Favorite Chalé" continues his artistic evolution on "Waiting On Ya (Remix)". Originally commissioned as part of a global Google ad campaign, the track features Jono Ma, a distinctly innovative creative and the artist behind Australian psychedelic-dance band Jagwar Ma. Press play on this video and song that resonates radiance, infusing drum and bass alongside the Canberra hip hop artist's otherworldly rhythmic flows.
It's been less than 24 hours (at the time of writing this) since Philly rap queen Tierra Whack dropped her abbreviated surprise album, Rap?, to heavy applause. Inspired by a conversation with recent Rock Hall of Fame inductee, Jay-Z, Whack, over this bouncy, yet menacing J Melodic beat delivers declaratively and shows why she's the true rap Ace of Knaves. Don't believe me? Catch her next Friday, Dec. 10, at the Masonic Lodge in L.A., and on Dec. 17, at the House of Vans in Chicago, and tell me I'm wrong (@KevitoClark).
Reading Under The Rainbow:
Famed New Yorker staff writer (and friend in my head) Kelefa Sanneh has always been deeply entrenched in the music community. His 2004 piece, The Rap against Rockism, proves the man understands the assignment, and his newest book finds him detailing the changing culture which is constantly shifting every day. Major Labels: A History of Popular Music in Seven Genres features highlight-able chapters on R&B, punk, and pop that will create a debate amongst music snobs like yours truly.
A Little Devil in America: Notes in Praise of Black Performance

Poet, critic, journalist, and Ohio O.G., Hanif Abdurraqib, recently named to this year's MacArthur Foundation "genius grant" fellowship, delivers another impactful body of work. More than a brilliant addition to anyone's personal library, A Little Devil in America is a collection of humble-rooted essays, written "in praise of Black performance" from the arts to sports. A culture connoisseur of the highest degree, Abdurraqib is both vulnerable and instructive, easily making him the perfect scribe to share with others.
She Memes Well

From "he got money" to "she got shows," Quinta Brunson is the spirited comedian and writer, whose upcoming ABC mockumentary series, Abbott Elementary, places her in the driver's seat as creator and star. No stranger to being either, what, according to her, was strange was "undoing the one-liners" in her first book, She Memes Well. In it, Brunson breaks down the evolution of memes, hilarious anecdotes about being a West Philly native, and dating and life after internet fame. If anything, know that both Quinta and this title will bring joy into your world.
Watch The Streams:
Halle Berry is definitely living her best life. Bruised, a drama-led project that marks her directorial debut has become an intriguing entry in the Netflix Top 10. As the formidable Jackie Justice, Berry is immersed in the unforgiving world of the MMA octagon, in abuse-filled relationships, and overmatched by the reappearance of her son she left behind. Danny Boyd Jr. and Sheila Atim add genuine performances, with the former stealing a few without having to utter a word. If you haven't seen this one yet, add it to your queue immediately!
Co-produced by Rooster Teeth (Red vs. Blue) and Michael B. Jordan's Outlier Society Productions, Gen:LOCK builds on the promises of its inaugural season, and delivers heightened tension between the twisted Holon and the political entity known as the Polity. Jordan, who also serves as the voice talent for the protagonist, has kept audiences eagerly awaiting the show's return since initially airing in January of 2019. 
Set four to six months since Season One, Jordan as Julian Chase — a former Vanguard Interceptor pilot for the Polity — must now wrestle with betrayal and the aftermath of destroying digital duplicates of himself. Binge all the episodes on HBO Max, and tell me your favorite moments via Twitter.
Basketball season is in full swing, but if you're a Cleveland Cavs fan like me, you're stuck watching and waiting for those electric moments to take place. Thankfully, Reggie Rock Bythewood's newest show, Swagger, which is based on Brooklyn Nets' superstar Kevin Durant's time in the AAU, is worth repeat replays. Isaiah R. Hill plays Baltimore baller Jace Carson, a 14-year-old vaulted, future NBA prospect, who, along with his coach (O'Shea Jackson Jr.) and his tight-knit family that helps him navigate the choppy pathway to the league. IRL, Hill isn't using a body double while breaking ankles, so be sure to add this Apple+ TV exclusive to your lineup.
Live at the Experience:
It's official: 2022 means we're back outsiiiiddddeee. After four years, Mar. 19 will find Erykah Badu, Nas, Jhené Aiko, Miguel, and the legendary Roots crew headlining at LA State Historic Park. Promising "a timeless Neo-Soul experience with a modern twist," this show sounds choice for true aesthetes of culture and content. Flying Lotus, Angie Stone, Dwele, Ravyn Lenae, Roy Ayers, India.Arie, and a beautiful bouquet of others round out this must-attend live event. 
---
Check back to BET.com and BET Digital for more weekly installments of This Weekend.
Kevin L. Clark is a screenwriter and entertainment director for BET Digital, who covers the intersection of music, film, pop culture, and social justice. Follow him on @KevitoClark.