Michael K. Williams' 'Black Market' VICE TV Series Returns For Season 2
The late actor will explore credit card scams, black market body modifications and other topics in the new season.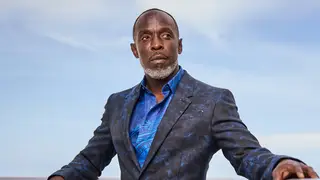 Michael K. Williams' VICE TV docuseries Black Market has received its official release date following the actor's sudden death earlier this year.
According to Variety, the second season will premiere on VICE on Jan. 10, 2022 at 10 p.m. ET. The new season was almost filmed in its entirety, featuring The Wire stars' final on-camera work prior to his passing.
Williams will explore credit card scams, black market body modifications, and other topics in Season 2.
"Black Market is a testament to Michael K. Williams' dedication to criminal justice reform and social justice," said Jesse Angelo, President, Global News and Entertainment, Vice Media Group. "Michael was a longtime friend of our Vice family and shared our belief in having all voices be heard — especially those in marginalized communities. Michael's mission was to lift those voices up and we are honored to share this collection of new episodes."
Back in February of this year, Deadline confirmed that a second season of the show was in the works. Black Market first premiered in 2016 and first explored the world of drug addicts, illegal gambling dens, poachers and gunrunners.
Williams died of an accidental overdose caused by an "acute intoxication by the combined effects of fentanyl, p-fluorofentanyl, heroin, and cocaine," on Sept. 6. He was 54.
He became most famous for his role as Omar Little in the Baltimore-based TV series The Wire and as Chalky White in Boardwalk Empire.