Taraji P. Henson: You Can Love Food and Still Look Great
The Oscar-nominated actress sounds off on being smart about carbs.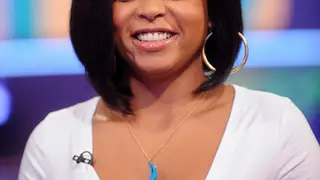 Taraji P. Henson can be seen on both the big screen and small. And at some of your favorite restaurants!
That's right – the 43-year-old actress admits to being a lover of food, with some of her favorite meals definitely NOT being your typical diet foods. But how does she eat her favorite foods, and stay so fit?
Typically, Taraji is smart about her carbs and primarily eats protein and vegetables.  She does find it difficult to not eat everything delicious. When she does indulge, she practices portion control. Just some of her favorite foods include pasta and gummi bears.
Surprisingly, Taraji admits to exercising in moderation. If she's working out a lot, she tends to indulge in cheesecake!
Not that she shuns ALL exercise, of course:
"I go to the Cardio Bar," she says. "If you want to know how to burn fat, this is the place to go. They combine cardio and dance."
Taraji says she doesn't diet often at all.
BET Health News - We go beyond the music and entertainment world to bring you important medical information and health-related tips of special relevance to Blacks in the U.S. and around the world. Click here to subscribe to our newsletter.
(Photo: Brad Barket/BET/Getty Images for BET)