Here's Nick Gordon's Response to Paying Bobbi Kristina's Family $36 Million
The music scion's ex suffered a major loss in court this week.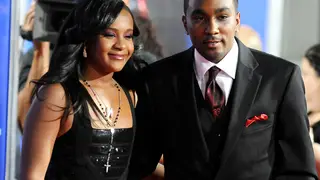 The family of Bobbi Kristina Brown earned a victory in civil court this week, when a judge ordered her boyfriend Nick Gordon to pay $36 million for the role he played in her death. Well, it seems like the judgment may not be worth more than the paper it's written on.
According to TMZ, Gordon refuses to pay even a cent of the seven figure damages to Bobby Brown and his family, because he doesn't have it to begin with.
Sources within Gordon's defense team say that all the money he got from those Dr. Phil interviews earlier this year went to pay for his criminal defense — he's still considered a "person of interest" in the open case of Bobbi Kristina's death — and that there isn't a dime left to pay for the civil judgment. "You can order a gajillian dollars but what will you collect?" one insider says.
That source added, "One day they may collect part of it. If he wins the lottery."
Clearly, this matter is far from over. Check out all the things Bobby Brown is accusing Gordon of with BET Breaks, above.