Halle Bailey Receives 'Proudest' Video Call from Sister Chlöe Ahead of 'The Little Mermaid' Release
The singer thanked her sister for inspiring her and children everywhere.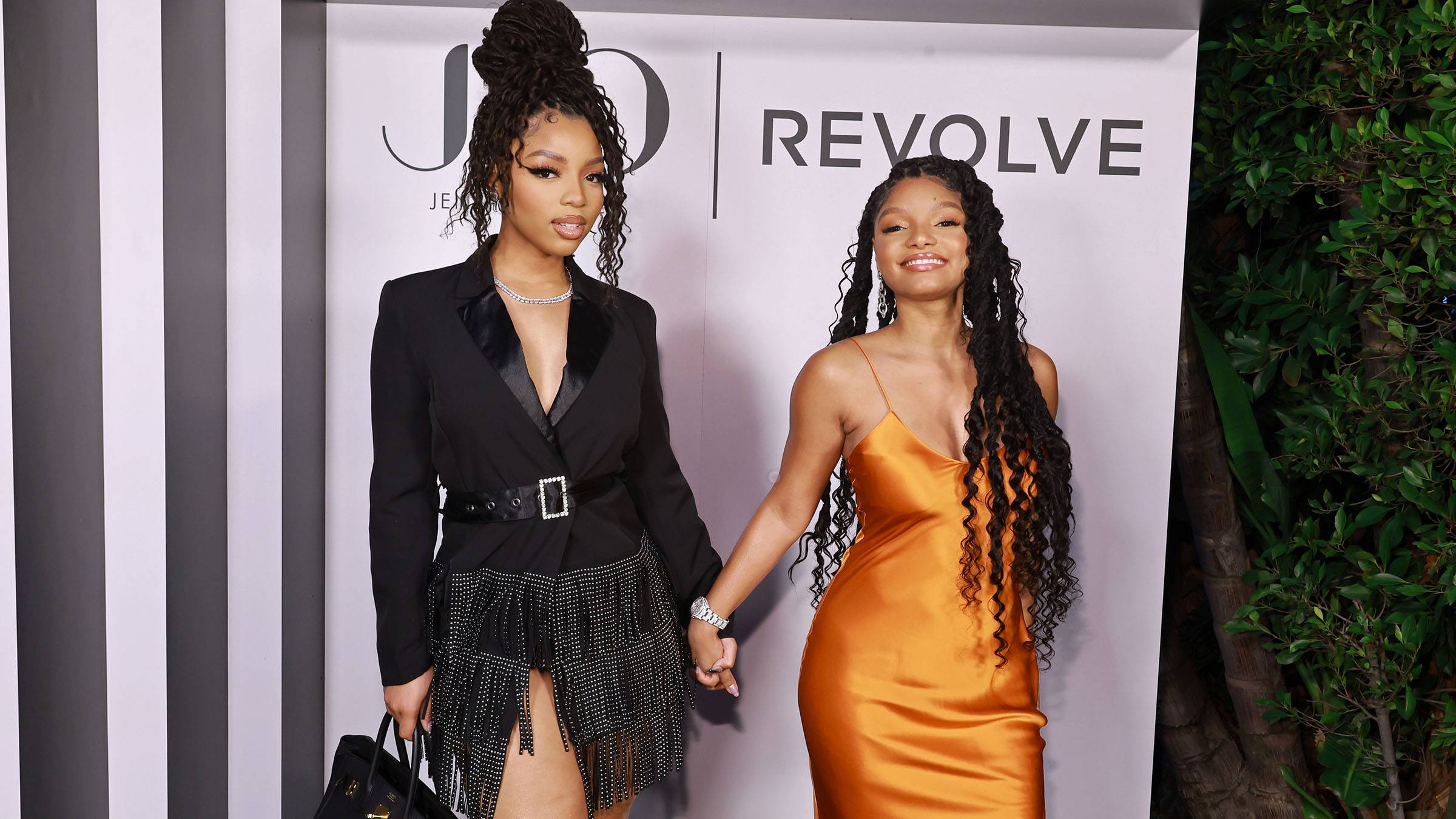 Disney's live-action remake of The Little Mermaid starring Grammy-nominated singer and actress Halle Bailey is set to hit theaters this weekend and but not before hearing this sweet message from her former bandmate and sister, singer and actress Chlöe.
While appearing on the Tamron Hall Show this week to discuss the highly anticipated hybrid film, auditioning for the role, and personal activities like ziplining in Hawaii, the leading actress received the warmest surprise message from her sibling that left her in tears.
"Surprise! It's me! Yup, I didn't tell you. Halle, I love you so much, and I am just so incredibly proud of you. I am the proudest sister in the entire world," the "Fallin 4 U" singer said, appearing on a video call behind Bailey and Hall.
"Thank you for inspiring me. Thank you for inspiring all of the beautiful young boys and girls out there who will now see you on that screen and know that they can be anything they want to in the world. It doesn't matter what anybody tells them," she continued before reiterating how proud she was of her sister.
"I'm so happy the world gets to see your light, something that I've always seen since we were little girls, and just enjoy it. I love you," Chlöe added before signing off with more I love yous and air kisses.
The Little Mermaid will hit theaters everywhere Saturday, May 26.