Lil Boosie: Lean Messed Up Hip Hop Culture
Rapper talks addiction and supports the recent discontinuation of the high-end cough syrup, Actavis.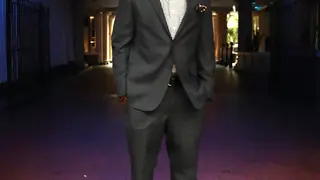 In addition to preparing two new albums to mark his recent return home from prison, Lil Boosie is cleaning up his personal life. The Louisiana-bred rapper told TMZ that he's over the use of lean, and, actually, thinks the trend "f--ked up" hip hop.
"[Lean] f--ked up a lot of rappers and the culture of hip hop," he told the site, after he was asked about the news that Actavis, a high-end prescription brand of codeine — a main ingredient in lean — is being taken off the shelves due to its link to the intoxicating concoction.
"Actavis has made the bold and unprecedented decision to cease all production and sales of its Promethazine Codeine product," a rep for the company announced via a statement. "While we regret the impact this will have on the consumers who rely on this medication for its intended use, we believe this is the responsible course of action, and serves as further evidence of our commitment to being a partner in the fight against prescription drug abuse."
Boosie said he's nearly died three or four times from drinking the drank, and that it's especially addictive because of its sweet taste.
At one point during his five-year bid, he was even given additional time for allegedly being part of a drug ring that smuggled codeine into the correctional facility where he was already jailed.
"Once you on," he told the site, "it's hard to get off ... it's d--n near impossible."
(Photo: Atlantic Records)