Baltimore City State's Attorney Marilyn Mosby Files Motion To Dismiss Perjury Charges
The prosecutor has denied lying on a federal application to buy Florida properties.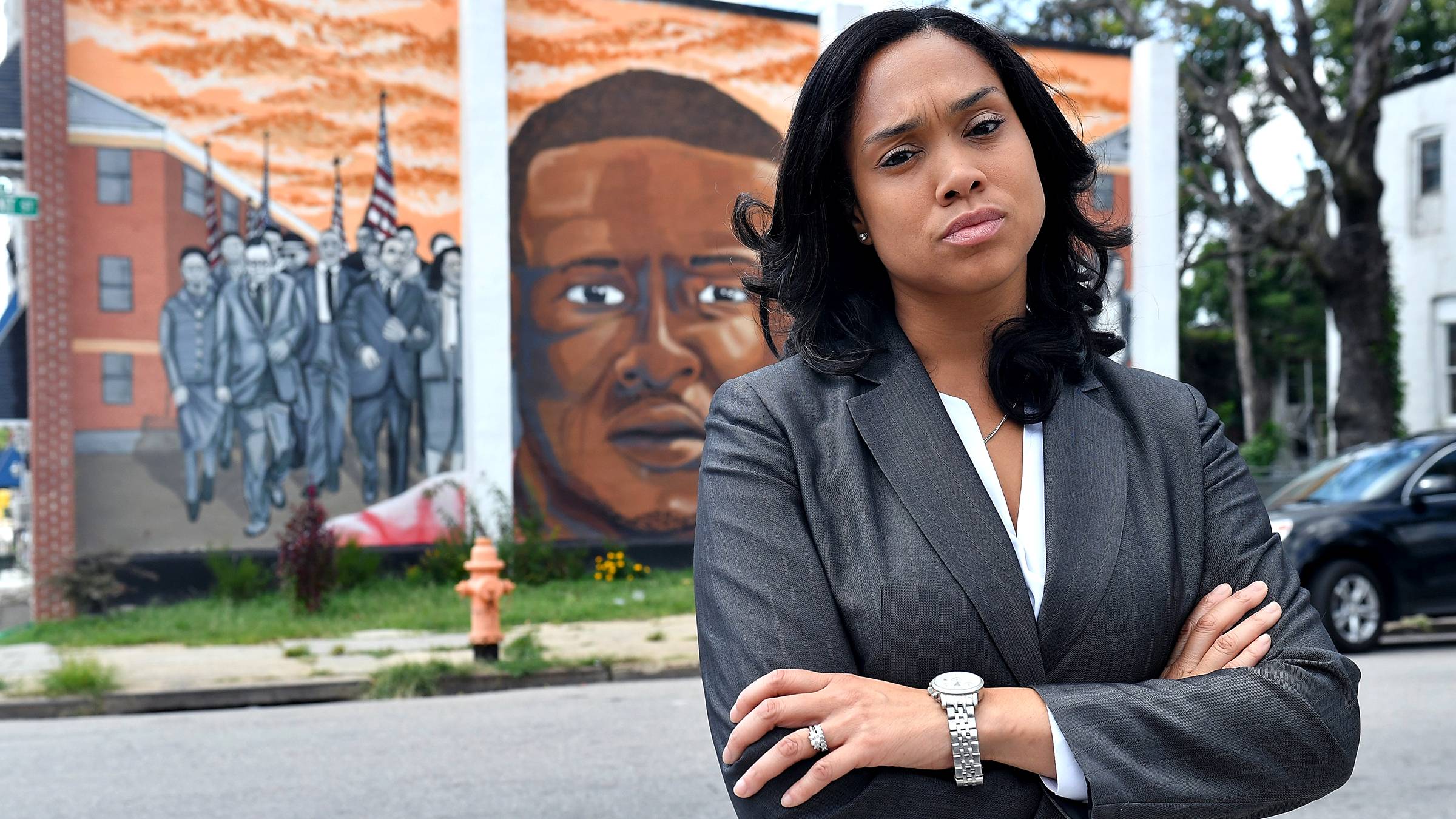 Baltimore City State's Attorney Marilyn Mosby has asked a federal court to drop perjury charges against her in a case involving alleged fraud to prematurely withdraw money from her city retirement account to purchase of two vacation homes in Florida.
CBS Baltimore reports that Mosby's attorneys filed a motion on July 8 arguing that Mosby didn't deceive anyone in self-certifying that she suffered "adverse financial consequences" to receive a coronavirus-related distribution from her account.
Mosby has pleaded not guilty to all four counts. She has said that the legal action against her is politically motivated.
A provision of the federal CARES Act waived penalties on early retirement account withdrawals for people who were adversely affected by the COVID-19 pandemic.
Federal prosecutors allege that Mosbly did not experience financial hardships during the pandemic lockdown from furlough, lay off, or reduced work hours. Those were some of the circumstances that qualified applicants for early withdrawals.
In the motion, Mosby's legal team argues that the CARES Act places the responsibility for withdrawals squarely on the account holder, according to CBS Baltimore.
"It takes the qualification decision-making out of the hands of the plan and places it solely with the participant," the motion states. "And when a participant self-determines they are qualified, they fill out the distribution form and ask the plan for the distribution."
The motion also contends that the federal government is conflating "financial hardship" and "adverse financial consequences," CBS Baltimore noted.
"'Hardship' connotes systemic financial difficulties; whereas 'adverse financial consequences' connotes, at most, isolated incidents of lost income or currency," her defense team argues.
According to the criminal indictment, federal prosecutors also say she hid a tax debt on a mortgage loan application, and agreed to rent a home in Florida, despite promising not to rent the property in order to get a lower interest rate.
In February, Mosby appeared on MSNBC's The ReidOut and told host Joy Reid that this has been a long-term investigation that cast a wide net to gather incriminating  information against her, including interviewing her hairdresser and subpoenas to Black churches.
"I'm four months from my election, right? And this is what they come back with. Me accessing my own personal funds that I put away every single week. And so, you know, at the end of the day and again, I'll defer to my attorney, there is ulterior motives for an attack like this," Mosby said.

Mosby has served in her position since 2015 and is known for prosecuting the case against the six police officers accused in the death of Freddie Gray, charging them with second-degree murder and involuntary manslaughter. However, a mistrial was declared in the case of one officer and all the others were acquitted.