Master P To Use Daughter's Overdose Death As A Teaching Moment
"I have to get out here and save other kids," he said.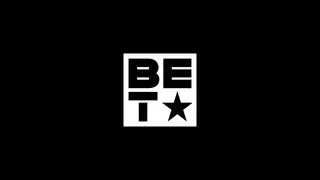 The fatal accidental drug overdose of Master P's daughter has inspired the mogul to help others in need.
During an interview with CBS Mornings, the Rap Snacks co-founder opened up about his daughter, Tytyana Miller's overdose death in May. The grief-stricken family hopes to turn the loss into a gain.
According to TMZ, the 52-year-old hip-hop legend, whose real name Percy Miller,  received the tragic phone call from one of his daughters on May 28 , that he describes as "the worst call a parent could get."
"When I got that phone call I realized my daughter is never coming back, and that is the heartbreaking thing about this," Master P told King during the interview. "I said, 'Let me team up with these organizations and doctors.' I want to help people that look like us. We want to bring awareness to [mental illness and substance abuse]. My whole purpose is to get out here and help and save millions."
Though the passing of Tytyana, 29 at the time of her death, became one of the most difficult moments of his life, he's been able to use the pain for purpose.
"I'm gonna turn it into a purpose because I can't get my daughter back. I love her and think about her every day, and it took me and my family to go through something that I just can't stop thinking about, but I realize that I have to get out here and help and save other kids," he said.
According to the National Institutes of Health, ten percent of adults in the United States have a drug use disorder at some point in their lifetime.
"This happened to my kid. But this is affecting us as Americans," he said.
Master P was born and raised in New Orleans, Louisiana – surrounded by poverty – it's of the assumption that "you would think that you would outlive your kids," he said. "I feel like, going to my daughter's funeral, I feel like I went to my own funeral."
If you know someone struggling with drug addiction, Substance Abuse And Mental Health Services Administration (SAMHSA) is a free, confidential, 24/7, 365-day-a-year treatment referral and information service (in English and Spanish) for individuals and families facing mental and/or substance use disorders. SAMHSA can be reached at , 1-800-662-HELP (4357).