Beyoncé Launches Vegan Meal Delivery Service
The pop icon partners with her trainer Marco Borges for the venture.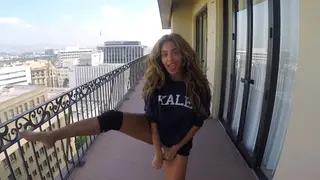 Now we can all eat (vegan) cake by the pound just like Beyoncé! The pop icon has partnered with her trainer Marco Borges to launch a new vegan meal delivery service. 
The company is called 22 Days Nutrition, after the belief that it takes 21 days to break a bad habit.
All meals will be 100% plant-based and delivered once a week. All ingredients will be non-GMO, gluten-free, soy-free, dairy-free and organic. What's more, compared to many other meal delivery services, prices will be affordable, ranging from $9.76 to $16.50 each. 
"All you have to do is try. If I can do it, anyone can," Bey, who went vegan with her husband Jay Z last year, said in a press release. 
"We all know the importance and value of eating plant-based foods but often times find ourselves trapped in a series of bad habits that sabotage optimum wellness," says co-founder Borges. "The Vegan Meal Delivery program makes it easier to reset your habits with healthy and delicious plant-based foods."
22 Days Nutrition dishes include a sesame cabbage lentil bowl, ratatouille pasta with pesto, curried fried rice with vegetables and an almond blueberry breakfast loaf. 
Beyoncé-like results not guaranteed.

BET.com always gives you the latest fashion and beauty trends, tips and news. We are committed to bringing you the best of Black lifestyle and celebrity culture.
(Photo: Columbia Records)