I Tried Trendy 'Viva Magenta' Nails And The Look Is An Entire Mood For Valentine's Day!
Need some nail inspiration for your next mani appointment? Consider this trendy style!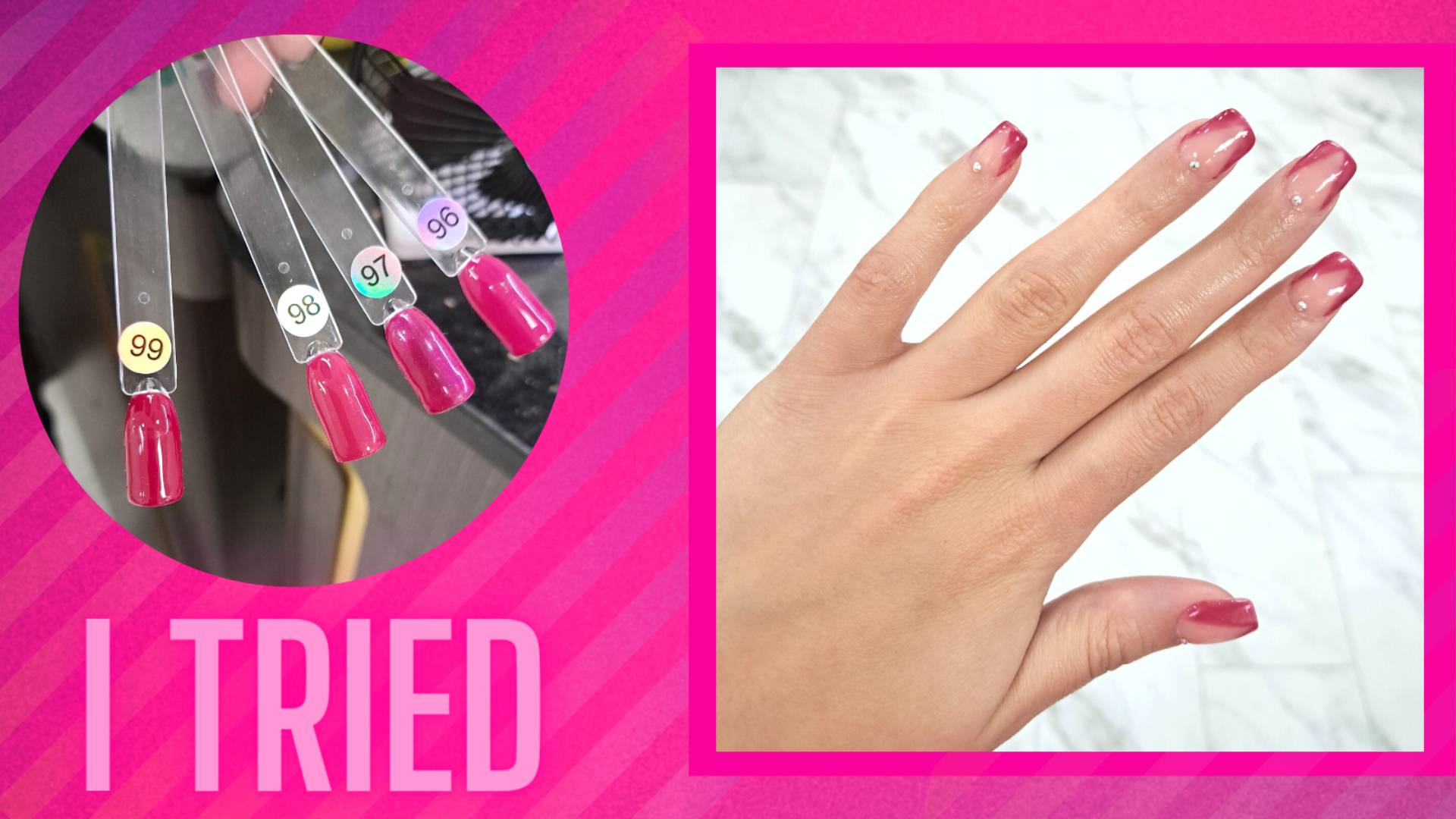 "Viva Magenta" is officially Pantone's color of the year 2023, so it's safe to say that we can all expect to see the vibrant hue incorporated in everything from fashion and beauty trends to eye-catching home décor.
The hue, which descends from the red family, is described as powerful and empowering with the hopes of evoking strength, fearlessness, and overall joy. As one who loves trying something new, the moment the color was announced in December 2022, I jumped at the opportunity to try the trendy color on my nails.
Read about my experience below!
I traveled to the newly-opened Resort Nailz, which recently opened its doors in Ardmore, PA. The professional full-service nail salon and press-on nail bar, which already boasts celebrity clientele like Philadelphia rapper Charli Baltimore, specializes in acrylics, gels, dip powder, and spa pedicures.
Walking into the luxe nail salon, my bestie and I were wonderfully greeted by Ariel, the "Nail Concierge" of Resort Nailz. The cheerful hostess happily offered sparkling drinks and a complimentary robe.
With a quick tour, I was impressed to learn that the salon features several nail stations with attentive nail techs, state-of-the-art pedicure chairs, and even a private suite for customers who want a little more privacy when they are getting a pedicure.
Without a long wait, I was escorted to my seat at the manicure station and was introduced to my nail tech for the day, Jayda Delaware. The beauty professional was polite and seemed to be excited to help me select my perfect "Viva Magenta" shade from the salon's large wall of polishes.
After asking a few questions about the look I was trying to achieve, Jayda advised me to try an acrylic manicure with gel polish. As an editor that spends a boatload of her time writing and typing away at her keyboard, I opted for a short set that would allow me to type with ease.
As for the design, I let Jayda's creativity flow and we settled on V-shape French tip nails with a single Swarovski diamond on the cuticles. While chatting with Jayda during the 2-hour process, I learned that she loves doing manicures because it allows her to be creative.
During our friendly conversation, we chatted about how Pantone's color of the year could be a perfect alternative for those who are looking for a way to switch up their Valentine's Day manicure, which usually consists of red and different shades of pink.
My bestie—who was seated right next to me—also incorporated the "Viva Magenta" color into her manicure with a beautiful floral pattern featuring magenta flowers. Her nail tech, Ty, forecasted that her design will certainly become a must-have look for the Spring.
The price for similar designs will cost you between $55-80 and can last anywhere between 2-4 weeks.
My overall experience getting a 'Viva Magenta' manicure was pleasant. I was especially pleased when I received several compliments about my nails during my daily errands. I will definitely be incorporating the electrifying shade into my manicure rotation!