Report: Educational Inequities Still Hold Black Students Back
The new Dept. of Education Civil Rights Data Collection is long on data about what is wrong with U.S. schools and short on ways to fix them.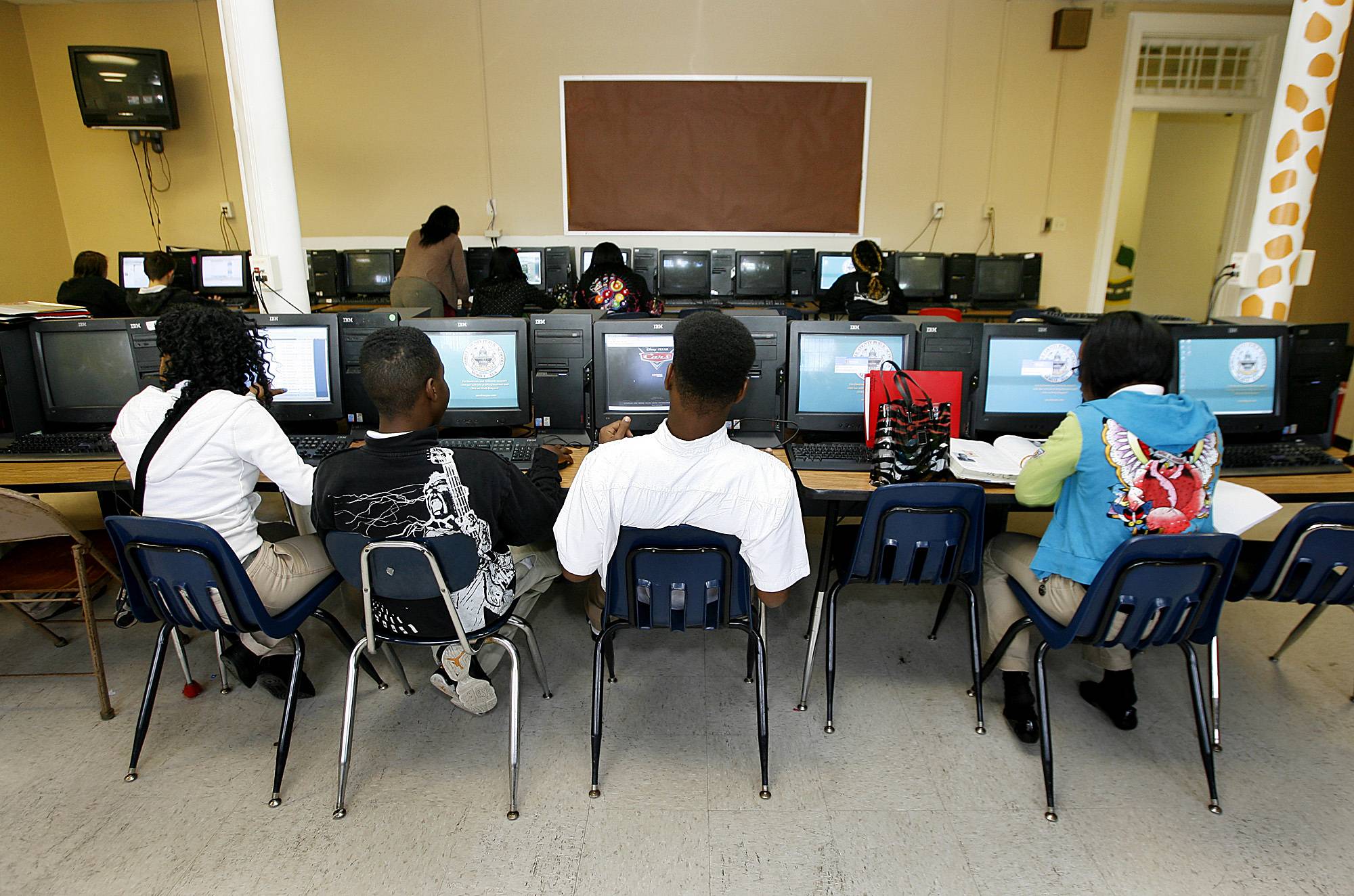 The U.S. Department of Education released part one of its 2009-10 Civil Rights Data Collection (CRDC) Thursday, and it is a comprehensive, and downbeat, look at the education of 75 percent of American students in more than 7,000 districts.
The report, which is long on data and short on recommendations, shows among other things that many Black and other minority children still attend schools that are separate and unequal fifty-seven years after the Supreme Court Brown v. Board of Education of Topeka decision declared that the situation must end.
During a press conference, Russlyn Ali, assistant secretary for civil rights in the Dept. of Education's Office of Civil Rights, provided one recommendation on how the data may assist schools to educate more productive citizens.

Unfortunately, the federal official then tossed the problem back to the local level. Ali said,  "Transparency is the first step toward reform and for districts that want to do the right thing, the CRDC is an incredible source of information that shows them where they can improve and how to get better."
One can almost hear district school administrators saying "thanks a lot."
The problem the data shows is that the U.S. is not preparing all public school children for a competitive digital future equally.  How can African-American children learn to excel when the study reports that their schools are the most likely to have inexperienced teachers while white students in the same area have more experienced teachers?
For example, in the Boston school system, 13 percent of teachers have two or less years of practical experience and instruct a student body that is 80 percent black or Hispanic. But a few miles away in the suburb of Wellesley, where 81 percent of students are white, just 4 percent of teachers are as inexperienced.
Additionally, the study indirectly asks what well-paying, competitive sectors can American children enter when 3,000 high schools don't teach math above Algebra I, and 7,300 don't offer calculus.
Robert Rothman, senior fellow at the Alliance for Excellent Education, told the Christian Science Monitor that the reality that many schools that mostly serve children of color don't offer upper-level courses to prepare students for college or a job is "a significant finding and something that districts need to address."
The online version of the report has a searchable database by school and district. The material examined is mostly broken down into racial groups and includes among other things students' participation in algebra, college-preparatory offerings, student retention, teacher experience, teacher absenteeism, school funding and information related to discipline.
In a cap to her earlier remarks, assistant secretary Ali said "Despite the best efforts of America's educators to bring greater equity to our schools, too many children—especially low–income and minority children—are still denied the educational opportunities they need to succeed."
The second part of the report will be released in fall 2011.
(Photo: The Press-Register/Landov)