Track Coach Caught Sending Nude Pics to 13-Year-Old Student Also Left Rotting Dead Dog in a Home With His Sons
Nelson J. Cousin asked the minor to send back a "naughty" picture.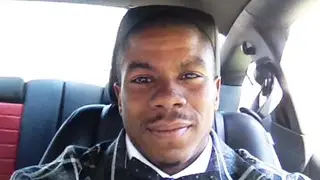 A track coach in Fostoria, Ohio, was fired by the school district Tuesday amid accusations that he sent nude photographs to students and left his children to live with a rotting dog inside their home, reported The Blade.
Nelson J. Cousin, 28, was charged in Fostoria Municipal Court with four counts of child endangerment, three counts of contributing to the unruliness of a child and one count of violating the prohibitions concerning companion animals.
When the allegations were first made in March, he was placed on paid leave from Fostoria Junior/​Senior High School. Andrew Sprang, Fostoria school superintendent, said in a statement to The Blade that Mr. Cousin was terminated Tuesday.
"The timing deals with going through the process of the investigation and trying to work with all parties involved," Sprang said of the change in Cousin's case. 
According to court documents, Cousin sent explicit text messages to at least three students, two of which were track athletes he coached.
In March 2016, he sent a nude photo of himself to a 16-year-old girl and asked her to send pictures back. Then in June 2016, he sent nudes to a 13-year-old student on the track team and asked that she send back "naughty" pictures of herself.
He also sent naked pictures of himself to a 17-year-old in March and April this year.
When Fostoria police obtained a warrant to search his home on April 4, they found the house in terrible condition. According to the criminal complaint, officers were so nauseated by an odor in the home, they had to leave.
Officers found a dead, decaying dog in a bedroom with bug bombs left on top to kill maggots and flies. Firefighters, who had to use oxygen masks due to the smell, removed the dog. Cousin said he believed the dog had been poisoned, according to court documents.
His three school-aged children were sleeping in the living room because of the dead dog in the bedroom.