A Wisconsin Mother Allegedly Shot By 10-Year-Old Son After Refusing To Buy VR Headset
The minor allegedly shot Quiana Mann in the eye after she reportedly told him that he couldn't buy the device.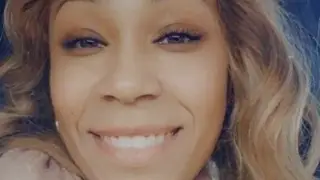 A 44-year-old Wisconsin mother was shot dead by her 10-year-old son after refusing to purchase the boy an expensive virtual reality headset.
On November 21, the son, who isn't named because he's a minor, allegedly shot Quiana Mann in the eye after she reportedly told him that he couldn't buy the device. A report of the incident stated that the child allegedly nabbed the keys to her gun safe early that morning. Apparently, the boy also became enraged after his mother woke him up for an undisclosed reason.
People Magazine reported the 10-year-old boy attempted to hide the crime by allegedly concealing the gun. Finally, he informed his big sister that Mann was dead, and she called the police. After the alleged murder, the boy supposedly logged into his mother's account and purchased the Oculus  Virtual Reality Headset.
Although he's now being tried as an adult for Mann's death, his family and police were told it was an accident– until he reportedly confessed to an aunt, he had "actually [been] aiming the gun at his mother."
His family allegedly told authorities the suspect had anger issues, displayed dangerous behaviors and had mental health issues when he was younger. After a "concerning diagnosis" from a therapist, his 44-year-old mother installed surveillance cameras throughout their home. The cameras were reportedly unplugged prior to the shooting.
Lueritha Mann, the boy's grandmother, said. "We tried helping her with him. All of us, everybody that knows her, even her church people. We all tried helping her with him because we knew he had a mental illness."
Mann worked in behavioral health and leaves behind four children. A GoFundMe her family set up to help with funeral expenses. She was described as "compassionate."
"Quiana (44), who was a mother of 4 children, had a spirit of giving, demonstrated throughout her life. She worked in behavioral health services because she wanted to ensure that all individuals had equal access to health services. She had a love for God that shined so brightly it superseded any pain she may have experienced. She was compassionate, loving, and kind. Whether you need a friend with a listening ear, advice on how to cook, or simply a few laughs, she would be just one call away."
The little boy will be charged with first-degree reckless homicide and has a $50,000 bail. If convicted of the charges, he could face up to 60 years in prison.