Cameron Burell: 4 Things You Should Know About The Late Collegiate Track Star
He set standards in track and field, following in his parents' footsteps.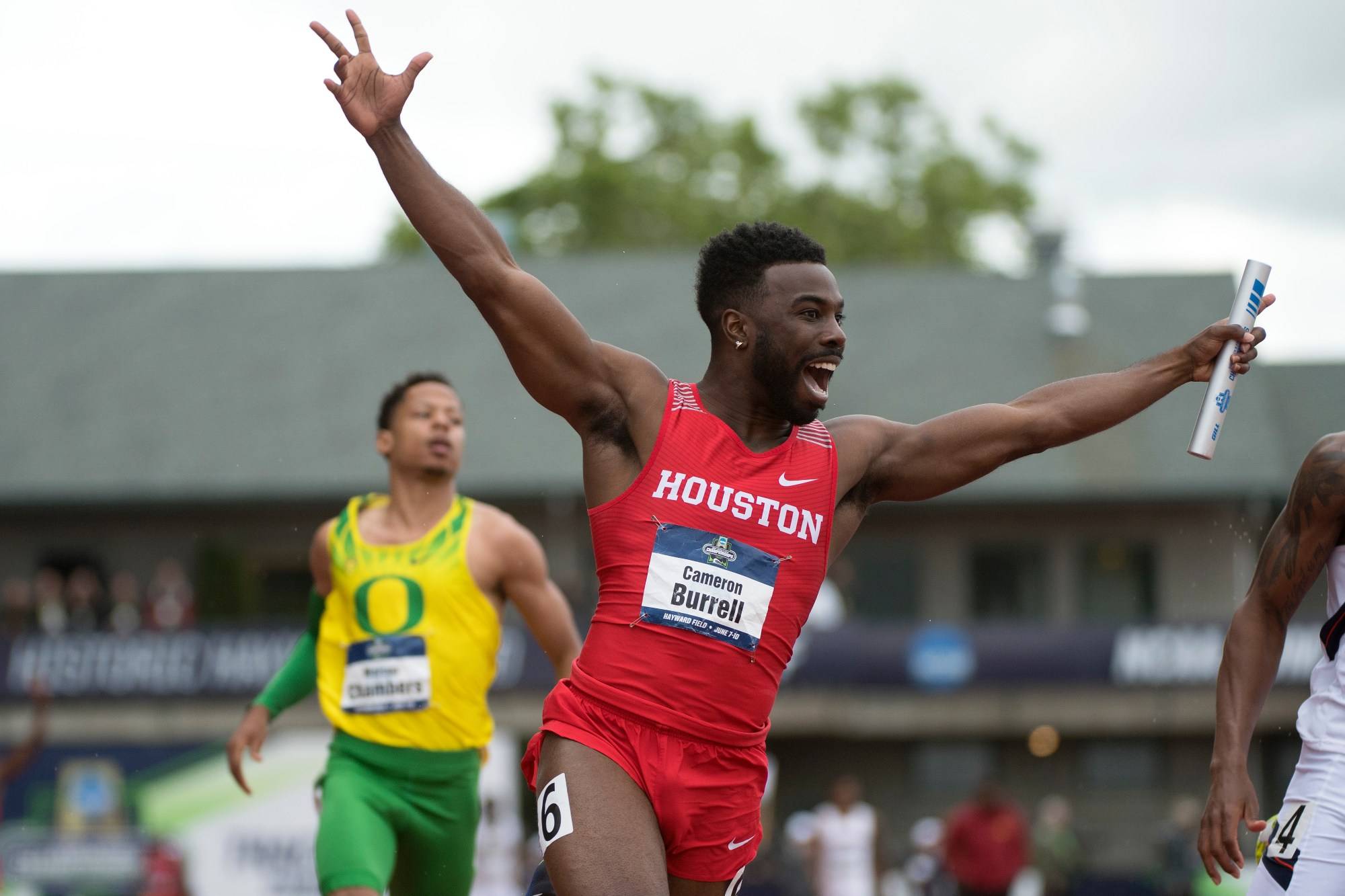 The passing of University of Houston track star, Cameron Burrell, Monday (Aug 9) shocked the world of track and field, a tragedy coming just after the Tokyo Olympics. 
Burrell, 26, was an NCAA National Champion sprinter from 2013 to 2018 on the university's track team, First Team All-American three times during the indoor and outdoor seasons and winner of the individual national championship in the 100 meter in 2018, matching his father's accomplishment 28 years earlier.
RELATED: Former NCAA Track Star Cameron Burrell Dead At 26 
In fact, both of Burrell's parents, Leroy and Michelle Finn-Burrell, were both gold medalists in track at the 1992 Olympics in Barcelona. His father also serves as U-H's head track coach and is who made the announcement of his son's death, although not immediately identifying the cause. 
"My family is extremely saddened with the loss of our son, Cameron, last night. We are going through profound sorrow and ask that all of our friends, extended University of Houston family and the track and field community in the U.S. and abroad allow us to gather with our closest family and friends," his father, who is head coach of the U-H track program, said in a statement.
1. His Godfather Was Olympic Track Legend Carl Lewis
Cameron Burrell was surrounded by track royalty. Along with having an Olympic bloodline, he was mentored by the legendary Carl Lewis, who was not only on Leroy's Burrell's track and field coaching staff at Houston, but was Cameron Burrell's godfather.
Many believed Burrell would follow in his footsteps of the nine-time Olympic gold medalist mentor. Lewis has not yet commented on the loss of his godson.
2. He Comes From A Champion Track and Field Family 
Burrell's father Leroy won gold in the 4x100-meter relay at the 1992 Barcelona Olympics as well as at the 1991 and 1993 world championships. The event his mother won an Olympic gold medal in the 4x100 relay as well.
3. He Was Once Named "America's Fastest College Athlete"
Burrell was once considered America's fastest college athlete. Although dominant throughout his entire career, the title stuck after June 8, 2017, when he became the 121st man to break the 10-second barrier over 100 meters with a time of 9.93 seconds.
The mark topped his father's school record – set five years before Cameron's birth – by .01 seconds. He replicated the performance again at the 2018 USA Championships.
According to TMZ, after winning the 100 meter championship in 2018 and being a part of Houston's 4x100m relay team, everyone saw him as the "fastest college athlete in the U.S."
4. He Was A High School Phenom
Burrell won the boys high school Dream 100 at the Adidas Grand Prix in New York in 2013 running a time of 10.40 seconds. His dad set a record at the same meet 22 years earlier. "It's a special meet," he told USA Today at the time. "It's where my dad won. It means the world to come here and perform."
That came a few months after he had the nation's top high school time in the 100 meters with 10.07 at the Texas Relays.