[Watch] A Look Back at Prince's Iconic Super Bowl Performance
"Purple Rain" in the rain? Too real.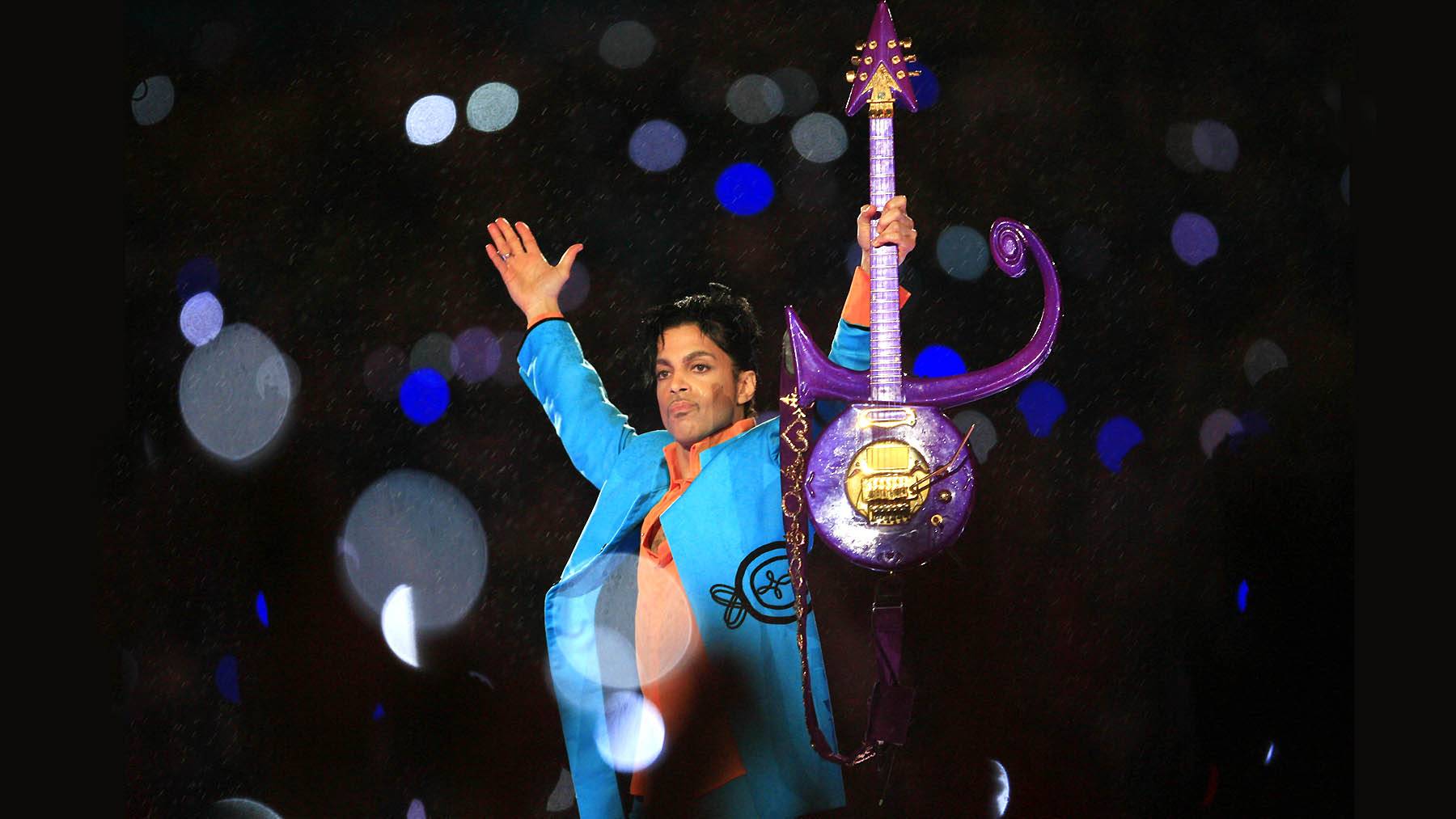 Torrential downpour would put a damper on most artists' Super Bowl halftime show.
Not Prince, though. After his shocking passing at the age of 57 Thursday, we look back at one of his most-memorable performances ever — the Super Bowl XLI halftime show at Miami Dolphins Stadium back in February 2007.
When informed by the halftime show's producer, Don Mischer, that it was raining, the late music icon's reported response was, "Can you make it rain harder?" 
With that, Prince somehow, someway used the rain to his advantage, delivering what many people call the greatest Super Bowl halftime show ever.
Despite the rain beating down on him, while playing four different electric guitars, Prince set the crowd and millions watching from home on fire, tearing through his own hits such as "Let's Go Crazy," "Baby I'm a Star" and "Purple Rain" and even surprise covers of "We Will Rock You," "All Allong the Watchtower" and "Best of You."
With the world mourning his loss, we thought it would be fitting to look back at the greatest Super Bowl halftime performance ever.
Nobody did it like Prince.
BET Sports News — Get the latest news and information about African-Americans in sports, including weekly recaps, celebrity news and photos of your favorite Black athletes.
(Photo: Jamie Squire/Getty Images)