Watch: Which 'Fake B***h' Did Blac Chyna Put on Blast in This Snapchat Rant?
She went off!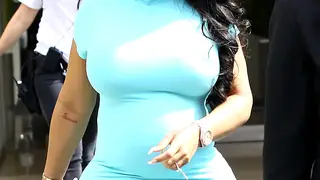 Don't be fake around Blac Chyna. She'll light you up.
Soon-to-be Mrs. Rob Kardashian took to Snapchat to explain how she felt about "fake a** b*****s" who always put their business in the streets, and she held nothing back.
"It's so funny b*****s always gotta new bestie every week Fake A** B*****s," she captioned the series of photos. "B*****s tell all they business to the next b***h... And [then] have a falling out now ur business all out in the streets! Be smart. Know the company u keep !!!! Everybody not your bestie !!!!"
According to Us Magazine, when some of her fans responded to her Snap asking who she was referring to, specifically, she responded to clear the air.
"Guys don't worry Nothing happen with me I'm just putting y'all b*****s on game," she captioned the follow-up post.
Not finished with her rant, she continued to "preach," in a series of hilarious videos using one of Snapchat's filters. Take a look at one of the clips, below:
Life lessons from Blac Chyna.
Get the behind-the-scenes drama between Chyna and Rob in the BET Breaks video, above.