New Video Shows Sandra Bland Filmed Her 2015 Traffic Stop Outside Houston
Bland's family is demanding the criminal investigation into her arrest and death be re-opened.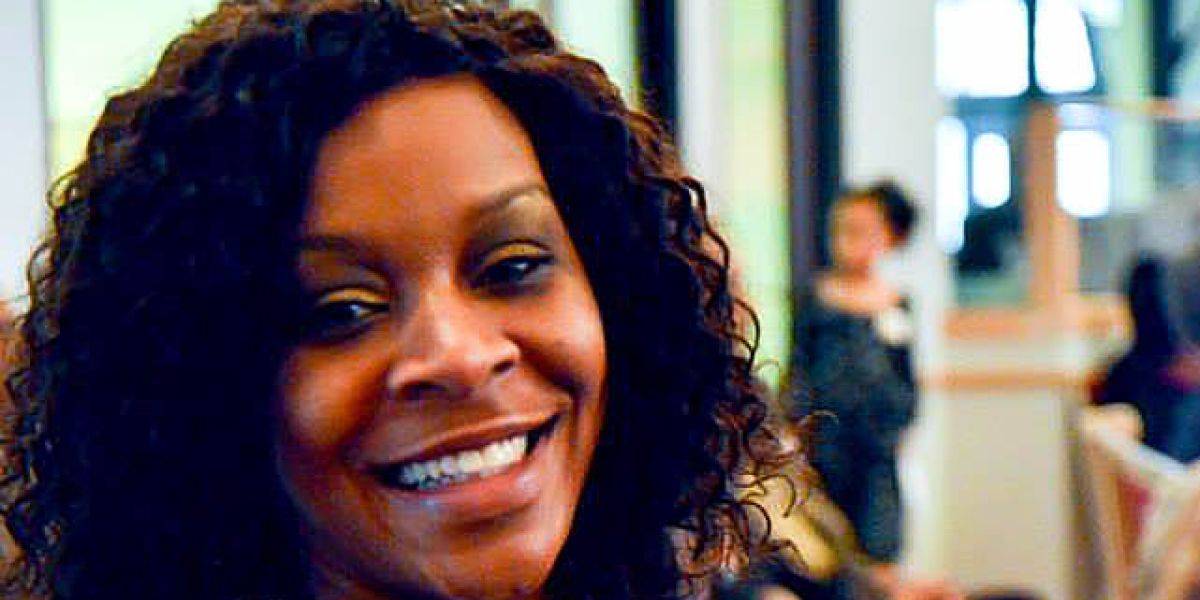 Newly released cell-phone footage recorded by Sandra Bland shows what she saw during the 2015 Houston traffic stop that preceded her controversial death.
"I will light you up!" Encinia shouts at Bland, who was pulled over for a failure to signal.
Three days after the traffic stop, Bland was found dead in her Waller County jail.

Although her death was ruled a suicide, her family always questioned the Texas officials behind the case.

This new video only fuels their suspicions the Texas State Police withheld evidence from her arrest and death.

Before now, Texas officials led the public to believe the only footage from the stop was from Encinia's dash-cam. Initially, the trooper claimed he feared for his safety during the stop.

Bland's family, who never saw the video before it was released on May 6, are now calling for Texas officials to re-examine the criminal case against Encinia.

"Open up the case, period," Bland's sister, Shante Needham, told WFAA.

Needham and other Bland family members believe the video was intentionally withheld.

"We also know they have an extremely, extremely good cover-up system," Needham added.

The Texas Rangers and Federal Bureau of Investigation searched Bland's phone during their joint investigation and discovered her video two months after the July 2015 traffic stop and her death.

However, Bland's family says it was never given to them, reported WFAA.

As part of the settlement, the Bland family was required to return all evidence given to them as part of the federal court proceedings, which did not include the cellphone footage because they never received it in the first place.  

Bland family attorney, Cannon Lambert, who also just saw the video for the first time, said the video shows Encinia knew Bland wasn't a threat.

"He sees exactly what's in her hand," Lambert told WFAA. "How can you tell me you don't know what's in her hand when you're looking right dead at it. What did she do to make him feel his safety was in jeopardy? Nothing."

Although Bland's family believes the evidence was withheld, the Texas Department of Public Safety (DPS) said that assertion is incorrect.

"The premise that the video was not produced as a part of the discovery process is wrong," DPS said in a statement to WFAA. "A hard drive containing copies of 820 Gigabytes of data compiled by DPS from its investigation, including the dashcam videos, jail video footage and data from Sandra Bland's cell phone, was part of discovery."

Encinia's lawyer argued the dash-cam video showed the trooper's actions were justified.

"He gets upset but before that ever happened, we had seen her reach out of view on the passenger side," attorney Chip Lewis told WFAA. "That is the impetus to get her out of the car."

After the release of the video, state Rep. Garnet Coleman (D-Houston) gave the following statement:

"It is troubling that a crucial piece of evidence was withheld from Sandra Bland's family and legal team in their pursuit of justice. The illegal withholding of evidence by one side from the other destroys our legal system's ability to produce fair and just outcomes. As Chair of the House Committee on County Affairs that looked into the death of Sandra Bland, I will make sure that the Committee will also look into how this happened."

Since the cellphone footage was released, Sandra Bland has trended on Twitter, and people are demanding her case be reopened