Sisqó's 45th: Unleashing the Dragon of Timeless Hits
Over 20 years of classics from the R&B powerhouse.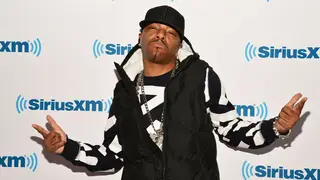 Today (November 9), we celebrate the 45th birthday of one of R&B's most iconic and electrifying voices, Sisqó. Known for power vocals and fiery performances, Sisqó has been a force in the music industry for decades. While he's made waves as part of Dru Hill, today's playlist is dedicated to his solo hits, showcasing the enduring talent that has kept us grooving all these years.
These bangers from Sisqó represent the pinnacle of his artistry and continue to be beloved by fans worldwide. As he turns 45, let's celebrate the timeless music that has shaped our R&B playlists. 
"Thong Song" (1999)

"Incomplete" (2000)

"Can I Live" (2001)

"Without You" (2001)

"Dance For Me" (2001)

"L.I.P.S." (2014)

"A-List" (2015)

"It's Up" (2022)