Offset Disagrees With How Cardi B Dresses Their 3-Month-Old Son
The couple welcomed their second together on Sept 4, 2021.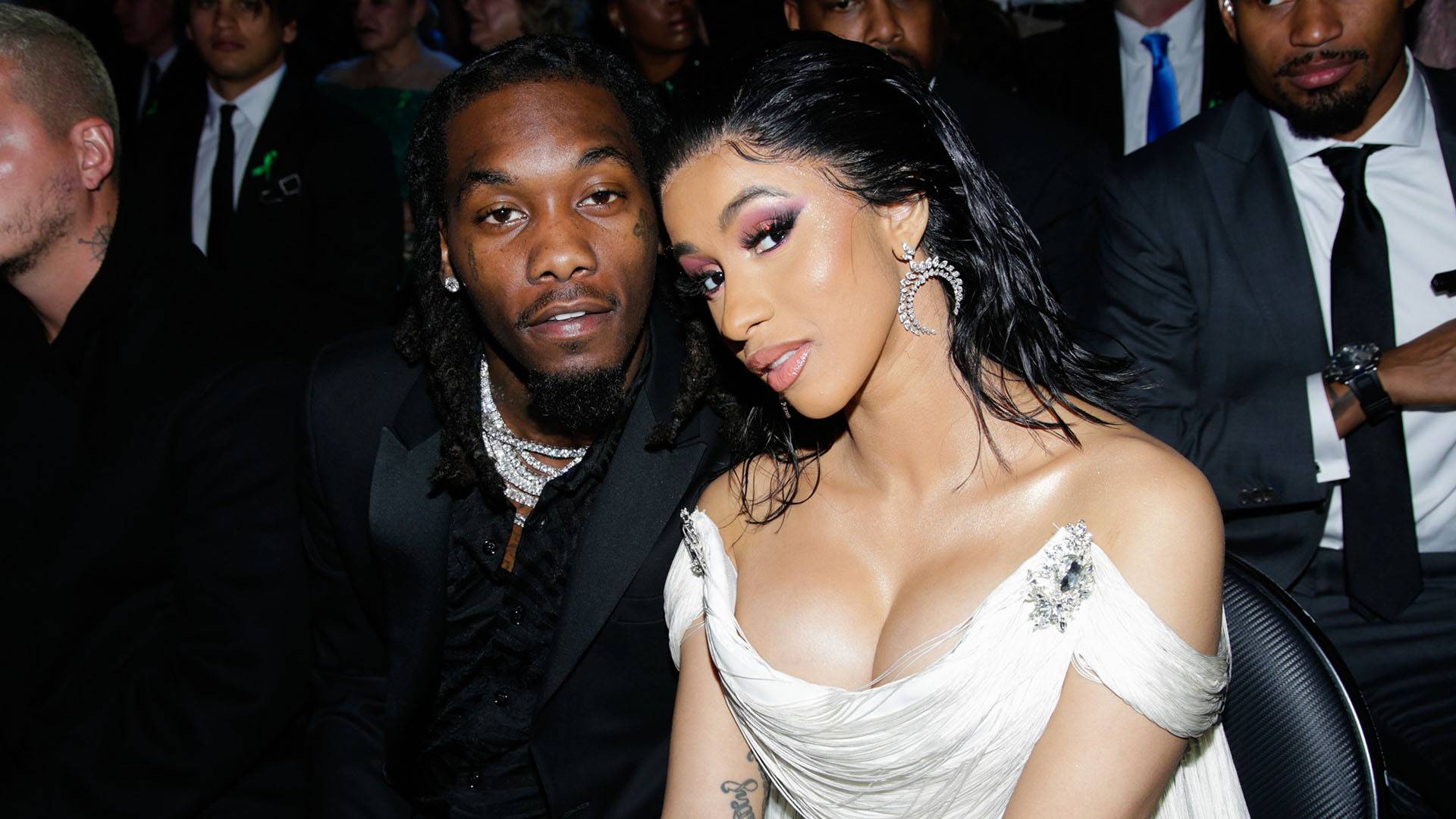 When it comes to styling their 3-month old son, rap couple Cardi B and Offset are not quite seeing eye to eye.
In a recent clip posted to the "WAP" emcee's Instagram Stories, the rappers were spotted out shopping for clothes for their youngest when Cardi picked up what appeared to be a grey infant's fedora. It was clear the Migos member was not all the way thrilled about some of Cardi's fashion choices, and he didn't hold back the jokes either.
"Oh hell, Nah," the "Clout" rapper can be heard saying. "I'm not putting that s**t on my son, man. Got my boy looking like Ne-Yo." The wisecracks continued as Cardi picked up more items, including a shirt and suspender combo, featuring a pair of bright red slacks and a blue button-down.
Cardi playfully argued that the fit was cute, but she was quickly met with a "hell the f**k no." The "Father of 4" rapper — now 5 — reminded his wife that he didn't want his son to look like Carlton Banks from The Fresh Prince of Bel-Air.
Cardi and Offset welcomed their son — whose name the couple has yet to make public — on September 4, 2021. The pair already share a daughter, Kulture, with whom Cardi is often seen sporting matching outfits.
However, the joyful moments of motherhood, like some for clothes for your little one, isn't the only thing putting a smile on the "Bodak Yellow" rapper's face. Earlier month Cardi became the first female rapper and first Latina with multiple Recording Industry Association of America (RIAA) Diamond-certified songs after she snagged a third for her record "I Like It" featuring J Balvin and Bad Bunny.
Her breakout single "Bodak Yellow" and her collaboration with Maroon 5, "Girls Like You," have also gone Diamond.