Diddy Launches 'Diddy Direct' for Retailers and Consumers to Purchase From His Spirit Line
The platform is the latest venture from the mogul's Combs Global conglomerate.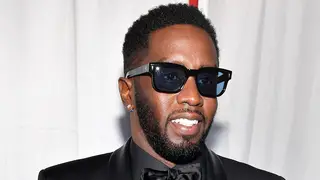 Sean "Diddy" Combs has announced the launch of Diddy Direct, a platform created for retailers and consumers to conveniently locate, request, and purchase any Combs Spirits, which include all CÎROC Vodkas, CÎROC Spritz, CÎROC VS and DeLeón Tequila.
"This platform is a game-changer for the spirits industry and we're proud to offer consumers and retailers direct access to our portfolio of premium spirits," Combs said, according to Revolt—the news site that he owns. "With Diddy Direct, we're setting a new standard for direct-to-retailer and direct-to-consumer experiences and bringing the best of Combs Spirits directly to anyone, anywhere in the country."
The announcement adds that "Diddy Direct informs consumers and retailers on how and where to find each of their favorite Combs Spirits products nationwide with a convenient, easy-to-use interface that includes location and product based search functionality and an interactive national map to geo-locate local business and distributors. After confirming age, the site's easy navigation empowers users to quickly find their desired product along with where and how to find it anywhere in the country."
Diddy Direct will allow beverage managers and nightclub owners to respond to the demands of their customers for the latest drops from Combs Global like the new limited edition CÎROC Honey Melon and DeLeón Tequila.