Power to Decide Launches #ThxBirthControl Empowering And Promoting Conversations On Reproductive Health
The annual campaign includes a survey addressing young people's access to quality birth control information in 2023.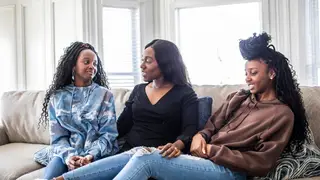 Power to Decide launched its award-winning #ThxBirthControl campaign on Nov. 15, accompanied by a comprehensive survey focused on young people's access to quality information about birth control in 2023, per a press release. 
The nonprofit organization works to advance sexual and reproductive well-being by providing trusted information, expanding access to quality services, and being a catalyst for culture change. 
For over a decade, Power to Decide annual #ThxBirthControl campaign has played a pivotal role in sparking conversations and raising awareness about contraception.
Celebrities like Elizabeth Banks and Deja Foxx, along with media outlets MTV, Cosmopolitan, El Tiempo Latino, and others, have joined policymakers and organizations to normalize discussions about birth control. 
Beyond being a hashtag, #ThxBirthControl acts as a tool of resistance against the rollback of reproductive rights in the U.S., providing a platform for individuals to share their experiences and preferences regarding contraception.
In a statement, Power to Decide CEO, Raegan McDonald-Mosley, MD, said, "Thanks, Birth Control is a movement that's needed now more than ever."   
As a Black OB/GYN, she says that with abortion restrictions increasing and birth control access is under threat, many young people are expressing a lack of the birth control information they desire and require.
In anticipation of this year's #ThxBirthControl campaign, Power to Decide has released its annual survey findings. The survey, which included 1,150 individuals aged 15-29, assigned female at birth, sheds light on young people's access to quality information about birth control in 2023.
Key findings from the survey include:
A lack of information for over one-third (34.5%) of young people aged 15-29 in the past 12 months, concerns about the safety of hormonal birth control for 28% of respondents, and a notable influence of social media, with 25% of 20-29-year-olds receiving information about birth control from these platforms. 
Additionally, there is a disconnect between the preferred and actual sources of information, with 86% of 20-29-year-olds wanting information from healthcare providers, but less than 47% receiving it in the past year. 
The survey also highlights an information gap for teens, with 24% of 15-19-year-olds feeling they lack sufficient information to make decisions about the best birth control method for them. 
Despite concerns about safety, 74% of respondents believe that the benefits of birth control outweigh the side effects.
Recommendations from the survey include the need for social media education, strengthened patient-provider communication, and leveraging social media for healthcare providers to disseminate trusted information. 
Power to Decide emphasizes the importance of #ThxBirthControl as a movement needed now more than ever, especially in the wake of reproductive rights challenges in the U.S.