Tupac Talks Quad Studios Shooting in Kevin Powell Interview
Writer releases exclusive research from his new memoir.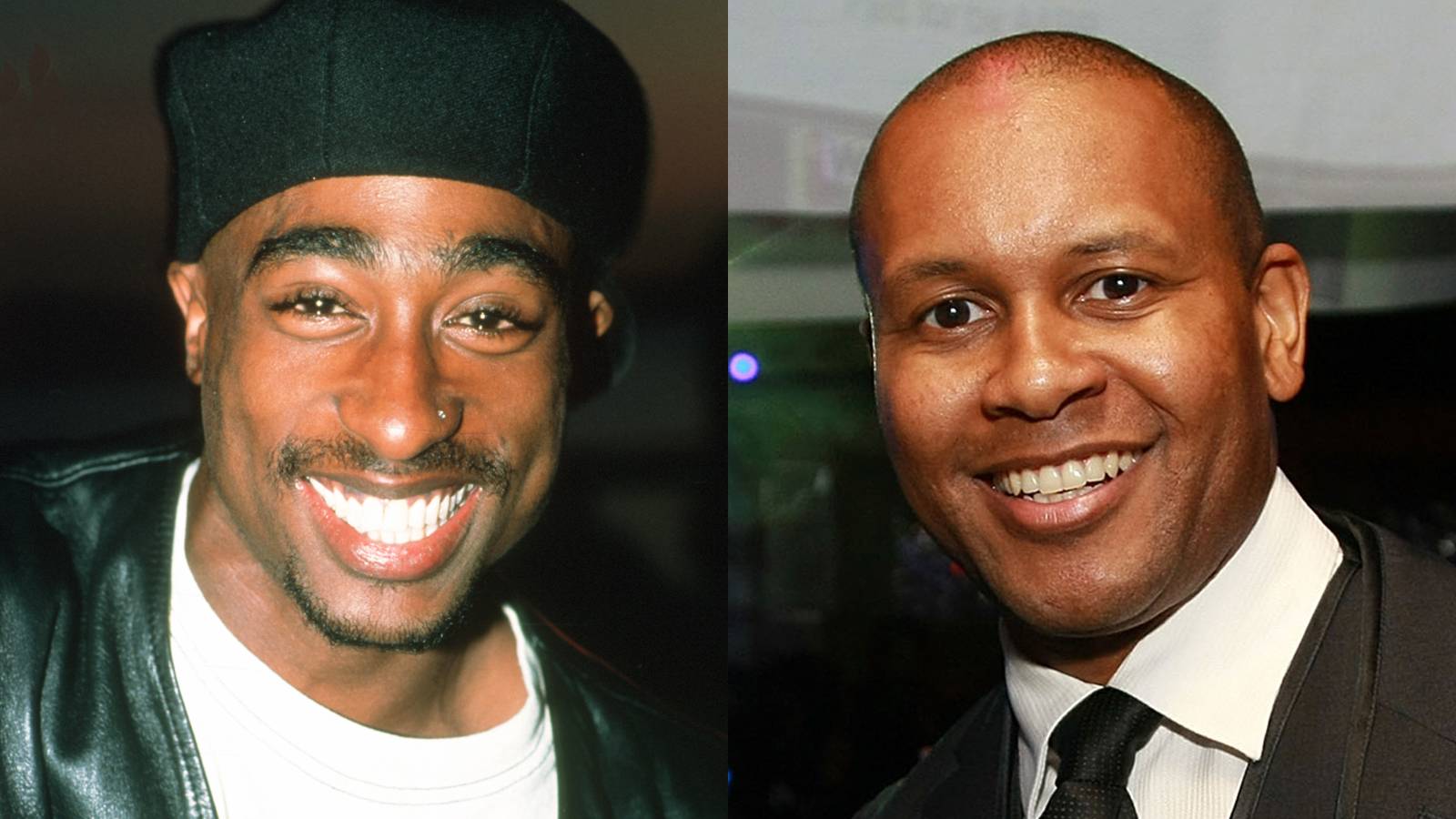 Acclaimed two-time candidate for Congress, activist, former reality star and writer Kevin Powell is known for his abilities to "shake the table" a time or two. With his powerful writing voice and inside perspective on all things music, especially when it comes to the musical styles and lives of Tupac and the Notorious B.I.G., he is known as a force in music storytelling. Today, in his new memoir The Education of Kevin Powell, he shared some exclusive details on his relationship with Pac that surely leaves you wanting more.
According to Complex, in Chapter 25 of the book, which is titled "Tupac and Me," Powell detailed the headspace that Pac was in at the time. His believability of Suge Knight's loyalty and in the Death Row family represented a huge chunk in this chapter.
"A few weeks after the video shoot I spoke to Tupac again," Powell wrote. "Apparently, much had changed in Tupac's mind since our last conversation about a year before. He told me how angry he was, and with everyone. But he said that he could trust Suge Knight and the Death Row family to protect him from his enemies. I remember handing up the phone after that interview, on December 2, 1995, and feeling sick."
Powell recalled that it was then that he began rethinking the man he thought he knew Tupac to be, as he seemed like a completely transformed person. "Tupac had displayed a side of himself, a darker, more menacing side, that made me think, 'Damn, maybe I never really knew him,'" he wrote. "I didn't want to speak to Tupac Shakur anymore. I guess a part of me knew it was only a matter of time before he would get his wish and be gone from us forever. I never stopped following Tupac's life, though, and whenever I heard someone mention his name, I listened as carefully as I had in 1992."
Despite their differing views at that time, Powell said that he saw a lot of himself in the "California Love" emcee. "Tupac was me, and I was him, ghetto children from birth, living until it was our turn to die," he wrote. "So, in a way, the 'new' Tupac made me feel as if I had lost a friend, and that I couldn't do anything about it. He was gone."
BET.com is your No. 1 source for Black celebrity news, photos, exclusive videos and all the latest in the world of hip hop and R&B music.
(Photo from left: Al Pereira/Michael Ochs Archives, Neilson Barnard/Getty Images)