Ariana Gets Pelted With A Lemon At Coachella And Fans Blame The BeyHive
Assault with a deadly... lemon?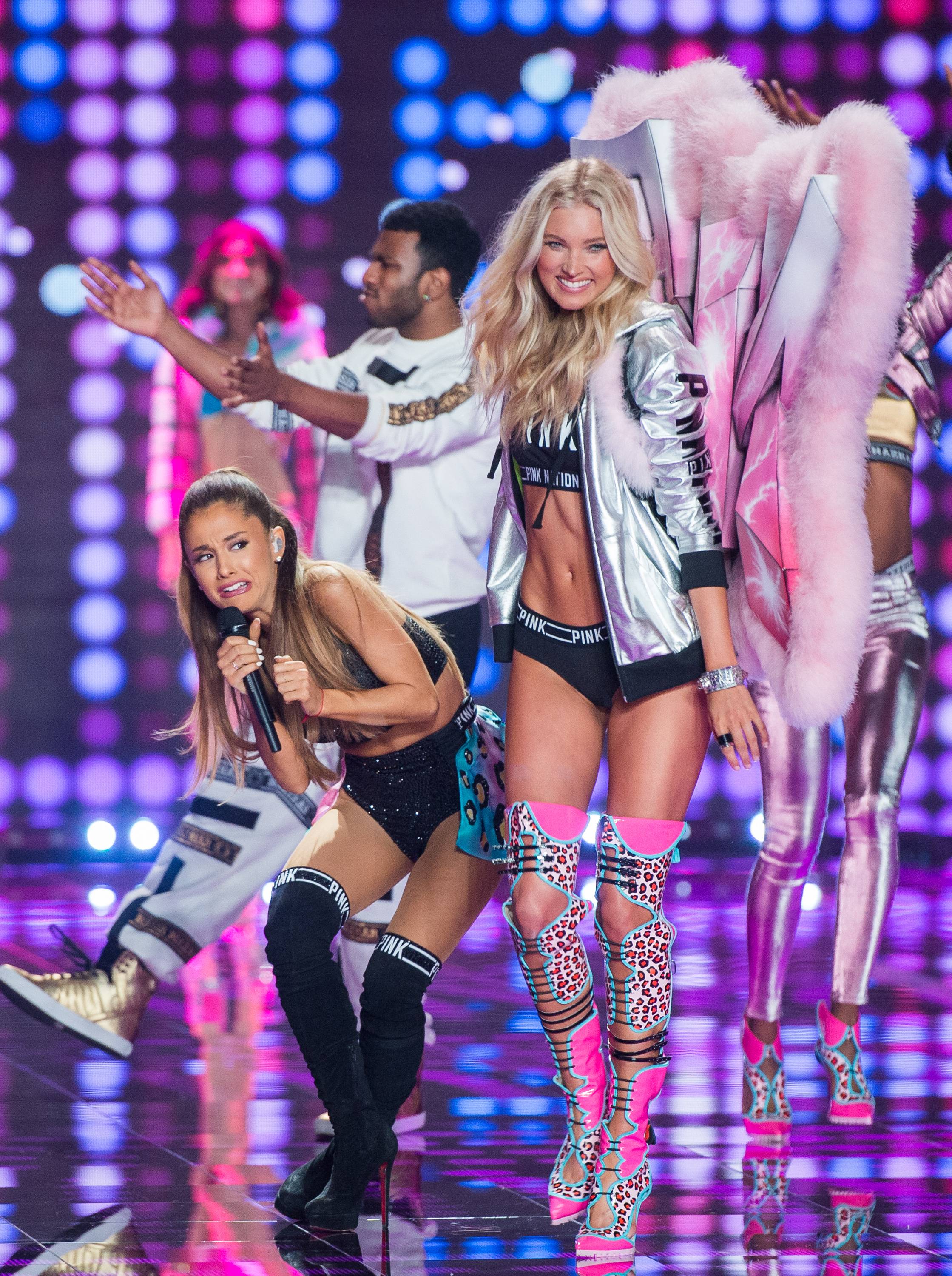 Last night (April 21), Ariana Grande headlined Coachella weekend two, and, as expected, the singer slayed. However, not moments after she hit the stage, a "fan" proceeded to hit her — with a lemon!
Moments after realizing what happened, Ariana stopped in the middle of her set and said, "That's 'cause one of ya'll threw a lemon at me, s***!" After taking some time out to gather herself off stage, the 7 Rings singer returned to perform her song "NASA," as well as complete the remainder of her performance and close out Coachella.
Not long after the video of Ariana getting pelted with produce went viral, fans began to suspect that an overzealous Beyoncé fan was the culprit behind Grande's #Lemongate. After rumors circulated last week that Ariana got paid twice as much as Beyoncé to headline Coachella, fans of Bey were upset - to say the least. However, those rumors were quickly laid to rest, after it was revealed that the ladies actually got paid equally.
Nonetheless, Twitter users reacted to Ariana's attack, with most fan theories believing that the lemon symbolized Bey's Lemonade album:
While we understand that both Ari and Bey have their respective fan bases (the Arianators and the BeyHive), it's mortifying to think that someone would even consider this a funny prank. Not only would Beyoncé not approve, but it hasn't even been two years since Ariana's Manchester show got bombed. In the attack, 22 people were killed and 139 were injured, with over half of them being young children. Ariana recently opened up about suffering from PTSD since the incident and even shared images of her brain scan, which showed abnormal hyperactivity.
We could only imagine every thought that runs through the singer's head before getting on any stage, let alone having to withstand random things tossed at her.
Can't we all just "stan" along?