Oxford University Press Will Release Dictionary Of African American English
Henry Louis Gates, Jr. will manage the project.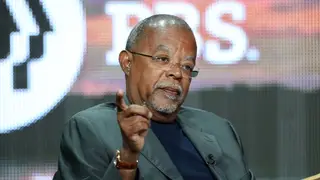 Oxford University Press is creating a dictionary for African American English with the editorial guidance of Harvard University professor and historian, Henry Louis Gates, Jr.
Casper Grathwohl, President of Oxford Languages at Oxford University Press, said in a statement, "African American English has had a profound impact on the world's most widely spoken language, yet much of it has been obscured.  The ODAAE seeks to acknowledge this contribution more fully and formally and, in doing so, create a powerful tool for a new generation of researchers, students, and scholars to build a more accurate picture of how African American life has influenced how we speak, and therefore who we are."
Gates added, "Words that we take for granted today, such as 'cool' and 'crib,' 'hokum' and 'diss,' 'hip' and 'hep,' 'bad,' meaning 'good,' and 'dig,' meaning 'to understand'—these are just a tiny fraction of the words that have come into American English from African American speakers, neologisms that emerged out of the Black Experience in this country, over the last few hundred years.  And while many scholars have compiled dictionaries of African American usage and vocabulary, no one has yet had the resources to undertake a large-scale, systematic study, based on historical principles, of the myriad contributions that African Americans have made to the shape and structure of the English language that Americans speak today.  This project, at long last, will address that need."
African American Vernacular English, also known as Ebonics– a term coined by psychologist Dr. Robert Williams– has been described as the combination of English vocabulary with African language structure.
The dictionary is scheduled to be released in 2025.