Caitlyn Jenner Could Get Charged With Manslaughter
69-year-old woman died in the crash in February.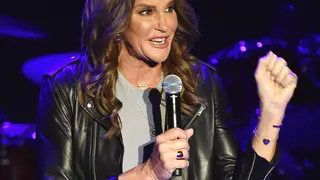 Caitlyn Jenner won't get off scott free after allegedly causing a fatal pileup on Pacific Coast Highway in February. The reality star may be faced with misdemeanor involuntary manslaughter as a result of the crash, in which a 69-year-old woman died.
"Jenner's case is going to go to the district attorney next week to see if it is worthy of a misdemeanor violation for involuntary manslaughter," LAPD Det. Richard Curry said.
Jenner was driving a black Cadillac SUV on February 7 that was the third vehicle involved in a multiple rear-end collision on Pacific Coast Highway in Malibu, police have said. Kimberly Howe, 69, was driving her Lexus when Jenner's SUV hit her car from behind, sending it into oncoming traffic where it was hit by another SUV. She died at the scene.
"We did determine in the investigation that Jenner was going at an unsafe speed for the prevailing conditions, even though he was traveling under the posted speed limit," Curry said.
No word on what the consequences would be of the charges, if pressed, but needless to say Jenner won't be serving any jail time.
(Photo: Kevin Winter/Getty Images for Nederlander)