Will Extra Taxes on Sugary Drinks Curb Obesity?
The controversial debate over whether state governments can restrict individuals from using food stamps to purchase candy, soda and other unhealthy foods continues to divide Americans.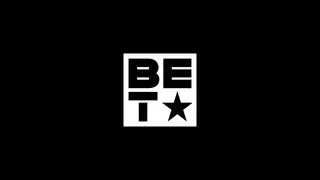 Whether it's in soda, candy or even processed foods like cereal and instant oatmeal, added sugar is everywhere. And we absolutely love it.
According to the American Heart Association, women shouldn't eat more than 6 teaspoons (30 grams) per day, which is about 100 calories of added sugar (excluding fruit). And men shouldn't eat any more than 9 teaspoons (45 grams). But the reality is that we are consuming a lot more than that.
Every day we eat an extra 450 calories of sugar. Times that by seven days a week, and that means we are eating a total of 3150 calories per week of pure sweetness. That's not a good look, especially when it comes to our health.
NPR Shots reported that in a new article published in Nature, researchers argue that we need to consume almost two-thirds less sugar per day. They wrote:
[Robert] Lustig, [a professor of pediatrics at the University of California, San Francisco] and his colleagues argued that this excessive consumption is linked to an increase in chronic diseases such as type-2 diabetes, fatty liver disease, metabolic disorder, heart disease as well as obesity. So, Lustig argues, we need to cut way back — by about two-thirds — on the amount of sugar we consume.
There is also the issue of obesity — and it's not a secret as to who bears the brunt of these diseases and of the obesity epidemic in this country.
According to the Centers for Disease Control and Prevention, 24 percent of African-American girls ages 6 to 11 are overweight and 19 percent of African-American boys in the same age group are overweight. In terms of Black teenagers, the numbers are almost the same. However, 22.4 percent of African-American children ages 6 to 17 are obese, which is defined as having a body mass index higher than 30.
In terms of adults, according to the Office of Minority Health, African-American women have the highest obesity rates in the country — a whopping 50 percent are obese. And 37 percent of Black men over the age of 20 are obese.
So what's the sugar solution? 
NPR Shots reported that some health advocates believe that adding extra taxes on sugary foods and restricting what people can buy with their food stamps may be part of the answer. And politicians are joining in. 
Massachusetts Gov. Deval Patrick is using his power by trying to extend his state's 6.5 percent sales tax to include soda, candy and other sugar-filled drinks. And a recent poll found that people in the state support it — two-thirds were in favor of the tax. But, on a national scale, most Americans oppose a tax like this and states such as New York have failed in getting bills like this passed. 
In the end, does the government have the right to punish you for drinking a Pepsi? And then earn money off of those taxes? And if socioeconomics are tied to poor eating, will this tax unfairly impact those who already have less access to healthier foods and less money? Most importantly, will a tax actually deter people from buying unhealthy foods?
BET Health News - We go beyond the music and entertainment world to bring you important medical information and health-related tips of special relevance to Blacks in the U.S. and around the world.
(Photo: Jose Luis Pelaez / Getty Images)