Arrested Florida Serial Killer Suspect Was A Former St. John's University Walk-On Basketball Player
Howell Emanuel Donaldson III is suspected of murdering four people in the Tampa area.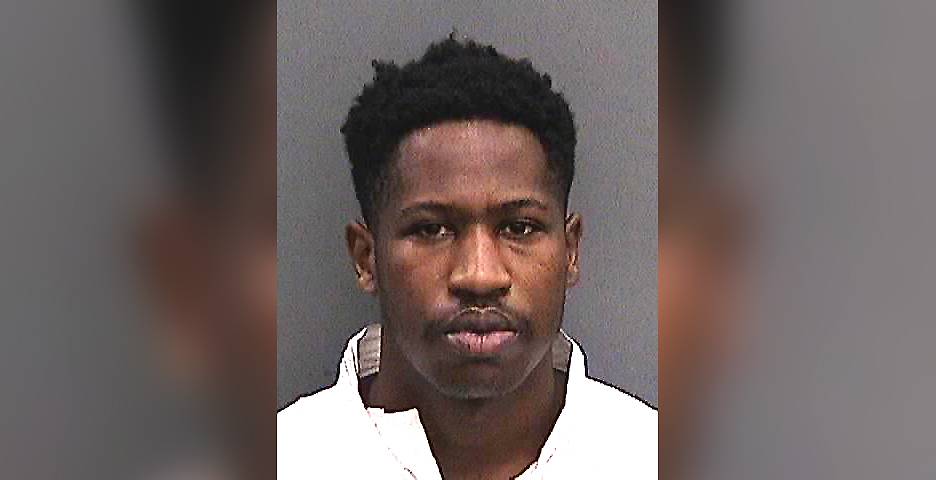 A suspected Tampa, Florida, serial killer arrested yesterday had serious hoop dreams before he allegedly murdered four people.
According to NBC Sports' College Basketball Talk, Howell Emanuel Donaldson III was a walk-on for St. John's University's basketball team during the 2011-12 season, although he never played a game.
On Tuesday afternoon, as reported the Tampa Bay Times, Donaldson, 24, showed up to the McDonald's he had been working at for two months and allegedly asked the franchise's manager to hold his semiautomatic pistol.
According to the newspaper, Donaldson then walked to an Amscot location to get a payday loan. Not knowing what to do with the gun, the manager decided to alert a police officer who was doing her paperwork in the fast-food restaurant.
That cop called for backup and took Donaldson into custody for questioning when he returned to the McDonald's in the Ybor City section of Tampa. He was then arrested on four counts of first-degree murder.
Donaldson is accused of shooting and killing three men and one woman in the Seminole Heights section of Tampa over the past several weeks. 
The victims' names and the dates of their murders were tweeted out below by local Spectrum News 13.
"I was speechless," Casimar Naiboa, the father of the third victim, Anthony Naiboa, told the Tampa Bay Times about Donaldson's arrest. "I was happy they finally got this guy, but at the same time, I couldn't believe it. Finally, this nightmare is over."
The Tampa Police Department received upwards of 5,000 tips in relation to those four murders, all culminating with the one tip that led to Donaldson's arrest, according to ABC.
Currently, there isn't any known motives behind the murders.
BET Sports News — Get the latest news and information about African-Americans in sports, including weekly recaps, celebrity news and photos of your favorite Black athletes.