Summer Walker 'Last Day of Summer' Fifth Anniversary Edition Announced
The occasion will include a special edition vinyl.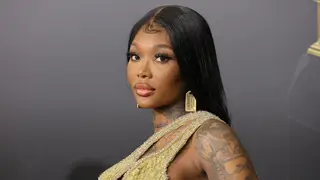 Summer Walker is offering to celebrate the fifth anniversary of her debut project, Last Day of Summer.
According to the famed Atlanta singer's official website, a special edition vinyl will be offered for the first time and presented in cobalt blue. Purchases will be limited to four per customer at $25 a piece and will be shipped on October 20.
Tracks on the project include "Girls Need Love," "CPR," and "Girls Need Love (Remix)" featuring Drake.
The latter version of Walker's Last Day of Summer marker her first Billboard Hot 100 entry and first Top 40 record on the same chart, peaking at No. 37.