Summer Walker Day Declared In Atlanta
September 22 is now officially recognized in celebration of the famed singer.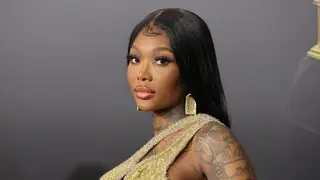 Summer Walker is getting her well-deserved flowers.
The Over It singer was honored by her hometown of Atlanta as the city on Friday officially designated September 22 "Summer Walker Day."
"Welp, I officially have my own day in the city of Atlanta … thank you," she captioned a post on Instagram about the honor, which ironically came on the last day of the summer season.
In the slides of her IG post, the 27-year-old can be seen surrounded by a group of her closest family and friends. She's also seen dressed formally while showing off the proclamation paperwork.