Shaq Reveals A Major Label Offered Him A $10 Million Contract To Produce Three Albums
The retired basketball player had a rap career in the past, producing four albums.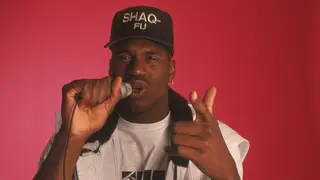 Shaq recently appeared on Drinks Champs and revealed he was once offered $10 million from Jive Records to deliver three albums.
"My agent called me and said 'man, you ain't gone believe this.' I said 'what?' He said Jive offered you $10 million for three albums. And I'm like, 'bro, $10 million?'" he recalled.
"I Never wanted to be a rapper, never wanted to do an album. You know for me, just meeting you guys is a pleasure. Even though I'm Shaq, I'm still a kid."
The retired basketball player has four albums and a compilation album attached to his resume, with his debut album Shaq Diesel reaching platinum status.
Watch the full interview below.