Black Unemployment Rate Dipped in September
The Black unemployment rate in September was 11.0 percent.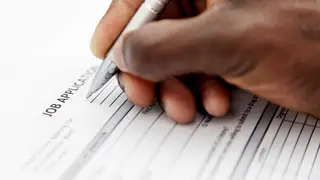 After a disappointing August unemployment report, September's numbers provided some relief. According to figures released Friday by the U.S. Labor Department, African-American employment was 11.0 percent, a slight drop from 11.4 percent in August. The national unemployment rate also fell, from 6.1 percent to 5.9 percent.
In other good news, the economy added 248,000 jobs last month, a significant improvement over the 142,000 job gains in August and the 213,000 that ADP had predicted in its monthly report on employment trends.
"With today's report, America's businesses extended the longest streak of private-sector job gains on record. The data underscore that six years after the Great Recession — thanks to the hard work of the American people and in part to the policies the president has pursued — our economy has bounced back more strongly than most others around the world," said Jason Furman, chairman of the White House Council of Economic Advisers. "But even as we take stock of the progress that has been made, too many Americans do not yet feel enough of the benefits. Yesterday, the president set out his vision for steps that can lay a new foundation for stronger growth, rising wages and expanded economic opportunity."
It is undeniable that the economy has been moving along a steady path toward recovery. In African-American and other communities of color, however, there are few signs of that and the unemployment rates are persistently in the double digits.
 "The unemployment figure of 5.9 percent does not reflect the realities of many African-Americans as [they] continue to be unemployed at over twice the rate of whites. And if we count the workers who are marginally attached to the job market or working part-time for economic reasons, as many as 25 percent of all African-Americans are under-employed," said Dedrick Asante-Muhammad Sr., director of the NAACP's economic department. "What's worse: wages in the job sectors where African-American workers are concentrated remain far below what anyone would consider a 'living wage.'"
Asante-Muhammad added that as the NAACP visits communities around the nation in the next month, it will call for "programs that put all Americans back to work and instituting a wage that lets them live above the poverty line."
BET National News - Keep up to date with breaking news stories from around the nation, including headlines from the hip hop and entertainment world. Click here to subscribe to our newsletter.
 (Photo: AfricaImages/Getty Images)