New Music Monday: Blxst, Megan Thee Stallion & PJ Morton Start Your Week With A Fresh Batch Of New Tunes
Tune in every Monday to catch songs you need to add to your rotation.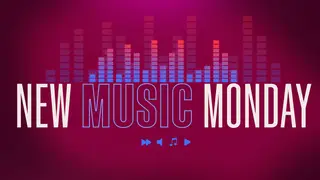 Discovering new music, albums, and artists can be hard, considering how much it all arrives in overwhelming waves on a weekly basis.
Don't worry, because BET.com has you covered with our New Music Mondays column. Built with you in mind, you won't miss out on the latest sounds thanks to us sifting through them to make things easier.
Curated by Wongo Okon, you'll find a familiar (and not-so-familiar) array of artists, emerging music, and a diverse range of genres as well. 
So, without further ado, here are 10 new records that you should kick off your week with — led by Megan Thee Stallion, Pusha T, and Arin Ray.
Megan Thee Stallion — "Plan B"

Megan Thee Stallion is back in her Tina Snow bag, as she comes out swinging with her merciless new single, "Plan B." On the Shawn "Source" Jarrett, Hitmaka, Omar Grand & Rob Holladay-produced track, she declares that no man will hold her back from her life and career goals.

Pusha T — "I Pray For You" feat. Labrinth, No Malice

Arin Ray — "The Mood" feat. D Smoke

PJ Morton — "Be Like Water" feat. Stevie Wonder & Nas

At the end of April, PJ Morton will release his ninth album Watch The Sun, and for the upcoming project's third single, he teams up with the incomparable duo of Stevie Wonder and Nas for "Be Like Water," which lands as a graceful and pure record.

Blxst — "Every Good Girl"

West Coast singer Blxst once proclaimed that he's yet to make a bad song in his career and his new project Before You Go is proof of that. Of the many strong efforts on the project, "Every Good Girl" is one that stands out the most on the 13-song effort.

Southside & Future — "Hold That Heat" feat. Travis Scott

Future and Travis Scott both have albums on the way, but each took a moment to lend a hand to producer Southside for "Hold That Heat." The haunting banger is especially good thanks to the rap tandem's slick verses and Southside's signature sonics.

WESTSIDE BOOGIE & Shelley (fka DRAM) — "AIGHT"

The music world is still waiting for WESTSIDE BOOGIE's official second album. Thankfully, he's making the journey towards it as painless as possible with tracks like "AIGHT," which captures Boogie as nonchalant as ever along with DRAM for the ride.

BNXN fka Buju — "Kilometer (Remix)" feat. Zinoleesky

Afrobeats is in great hands nowadays and it's thanks to newcomers like BNXN, formerly known as Buju. After dropping Sorry I'm Late at the end of last year, BNXN taps fellow Nigerian singer Zinoleesky for a lively remix of "Kilometer."

Kwesi Arthur & Adekunle Gold — "Toxic"

Ghanaian singer Kwesi Arthur unleashed his new project Son Of Jacob last week and it features plenty of collaborations from highlight acts in Aafrobeats. Adekunle Gold, who is no stranger to those here at BET.com, makes "Toxic" one to add to your playlist rotation with his charismatic cadence next to Kwesi's cooler-than-thou grooves. One of those is Adekunle Gold who appears on "Toxic."

Future — "Wait For U" feat. Drake & Tems

Hip hop's toxic king is back and he returns with a new album for the world. Future just dropped his ninth album I Never Liked U — and one of the highlight moments on the project comes through his new collaboration with Drake and Tems. 

"Wait For U" samples the latter's "Higher" for a record that accounts for their frustrations with a toxic and twisted relationship that they can't see to run away from.

BOJ & BNXN — "Lekki Love"

Elsewhere in the world of Afrobeats, Nigerian singer BOJ teams up with his fellow countryman BNXN fka Buju for the tantalizing "Lekki Love." It's a highlight effort from BOJ's new project Gbagada Express, which is out now.

Enwongo Okon, better known as Wongo, is a music journalist who has contributed to 2 Dope Boyz, Uproxx, Revolt, and Pitchfork. Rhode Island is home. Debate about all things music at @WheresWongo.