Report: Mathew Knowles Fighting Child Support Claims
Papa Knowles denies he's missed more than $24K in payments, sources say.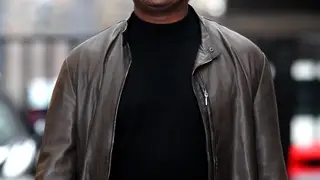 Mathew Knowles is denying claims that he's a deadbeat dad, reports TMZ. Apparently, according to sources close to him, he's been late a couple of times with child support payments for his son with Alexsandra Wright and it shows up in the paperwork looking like he didn't pay at all.
Wright is claiming that he owes $24,000 for two months worth of payments and, according to the site, he's also already late on December.
Knowles and Wright conceived a son together in 2009, during his marriage to Beyoncé and Solange's mom, Tina Knowles. Wright released a statement to RadarOnline in August saying she's done everything she can to keep it out of the courts.
"My family and I have exhausted every non-legal avenue to urge Matthew to be a responsible father and to follow the stipulated judgment we reached together [regarding child support]," she said.
She added in an apology to the Knowles family women. "… I have the utmost respect and admiration for both of his daughters. … I also regret the pain that this situation has caused his ex-wife, Tina, and very much wish one day I will get the opportunity to tell her personally."
The sources familiar with the situation explained that there is a certain deadline to meet each month in order to get the credit in the paperwork for the payment.
BET.com is your #1 source for Black celebrity news, photos, exclusive videos and all the latest in the world of hip hop and R&B music.
(Photo: Simon Earl / Splash News)