Black Migration Is Now From North to South
Many African-Americans are now moving from northern cities to the south, saying there is a better quality of life for them there.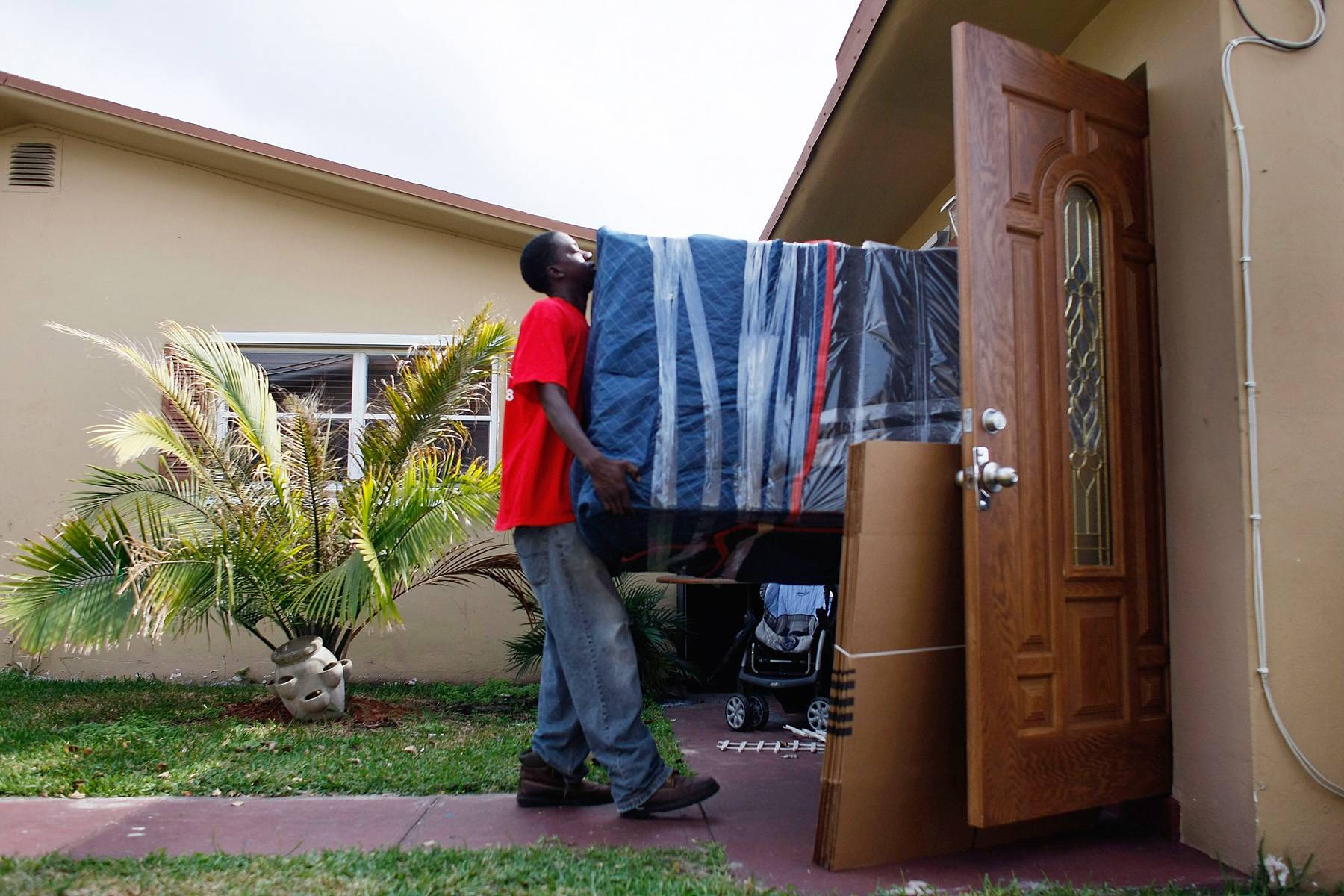 After living his entire life in Toledo, Ohio, Angelo Byrd happened upon an opportunity to move to Atlanta several years ago at age 25. The move from Ohio, he said, set him on a course of professional and financial success that has caused him to never look back.
Living in Atlanta, he said, has offered him an opportunity to live among far more fellow African-Americans in an area where he finds more varied and interesting things to do culturally.
"There just are more of us and more of us in prominent roles," said Byrd, who is now director of transportation for J.B. Hunt, the large transportation company, in an interview with BET.com. "I feel more comfortable in a place where Black people are doing important things. I feel there is more of an advantage to being here."
According to demographers, Byrd is hardly alone in his desire to abandon the North to go to the southern portion of the United States. The pattern goes against the prevailing pattern of the 20th century, when African-American migration from the South to northern cities was one of the great movements that shaped the country and its history.
But slowly, in small but detectable numbers, African-Americans are starting to reverse that trend. It is largely based on economics. With jobs become more difficult to find in northern cities, areas that became more expensive to live in, more Black citizens began to look for work in southern cities where the cost of living was far lower.
The United States Census of 2000 represented the first time in recent memory when the Black population increased in the South. By the census of 2010, roughly 57 percent of the nation's Black residents were in the South, the highest number in five decades.
"Blacks who have relocated tend to be either retirees or well-educated, well-off middle agers with children," said John Giggie, associate professor of history and director of graduate studies at the University of Alabama in Tuscaloosa, speaking with BET.com.
"They move to experience a lower-tax environment with less expensive housing options, to reunite with family members and to return to what many call their original home — or a place where generations of prior family members had lived and sweated," Giggie added.
"Younger migrants in particular are drawn to southern cities with strong economic portfolios in banking, law and commerce, such as Richmond, Charlotte and Atlanta," he added.
That was a point made by Reginald Pincham, who moved from Queens, New York, to Charlotte, North Carolina, in 1996 and now is director of enrollment and student services for Central Piedmont Community College.

"The cost of living here is a lot lower and it's a very convenient location with a good quality of life," said Pincham, who is married and has four children, in an interview with BET.com.
"I have more control over the environment my kids have to deal with," he added. "It's been a good situation for our whole family."
Giggie said the migration pattern may well have an effect on the politics of the region, explaining that these new residents tend to be more liberal and are largely Democratic in their voting habits.
"Since the New Deal, most African-Americans identify themselves as Democrats, and this holds true for Blacks moving from the North to the South," he said. "These migrants could affect southern politics in two broad ways."

BET National News - Keep up to date with breaking news stories from around the nation, including headlines from the hip hop and entertainment world. Click here to subscribe to our newsletter. 
Follow Jonathan Hicks on Twitter: @HicksJonathan
(Photo: Joe Raedle/Getty Images)