The Day Bobby Brown And Whitney Houston Made '106 & Park' History
The couple's surprise visit changed the show forever.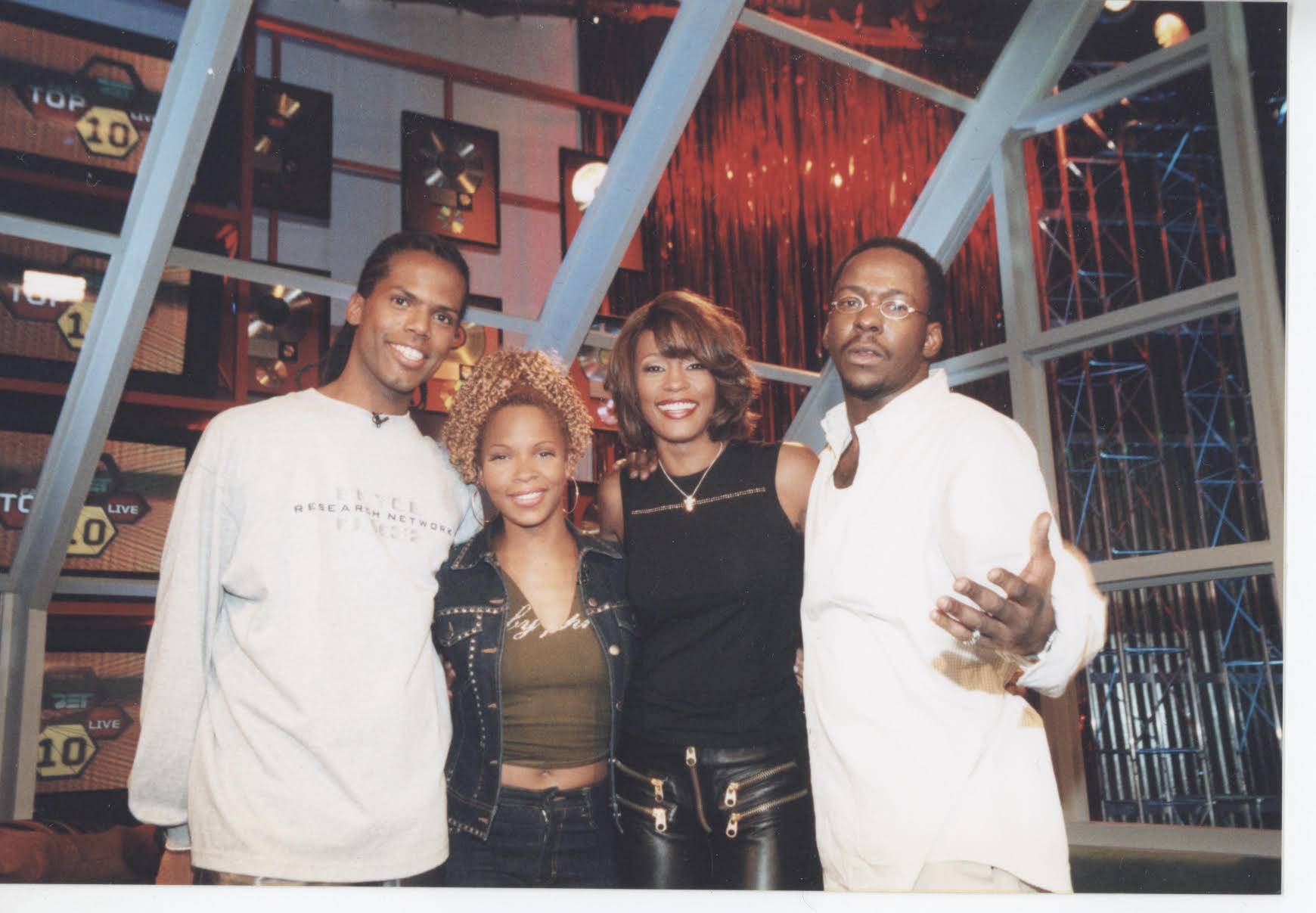 In celebration of the premiere of The Bobby Brown Story tonight (Sept. 4), BET Digital reflects on the moment when both Bobby Brown and Whitney Houston made a surprise appearance at 106 & Park. Whitney took the stage first, coming through the metallic fringe entrance, raising her hands in the air. And just seconds after, closely mirroring Whitney's flair, Bobby entered as Whitney hugged the show's then-hosts, AJ Calloway and Free.
Not even AJ or Free could have anticipated the breathtaking moment. A blissfully awestruck AJ simply dropped an "Oh, my God," while Free and the audience jumped up and down in excitement. Emotions went through the roof.
At the time, Whitney, then at the height of her fame, wrapped up her 1999 "My Love Is Your Love" world tour and was on her way to win the BET Awards' very first Lifetime Achievement Award. She was unlike any of the other R&B superstars that were on heavy rotation in our CD players (yes, this was pre-iPod). For one, no one had a voice as pure as Houston's. Bobby, on the other hand, was the Bobby Brown, R&B megastar with major hits like "My Prerogative." He and Whitney had already cemented their legacies — and so, as far as 106 & Park guests go, the two may have been the biggest to date.
It was truly a celebratory occasion for 106 & Park, one that created massive momentum for the show. A jolt, in fact, that led to what many consider the turning point when the show became relevant to the culture; the show was extended to 90 minutes some time thereafter.
All in all, 106 & Park was never the same. To this day, Calloway marks Bobby and Whitney's surprise appearance as his most star-struck moment on the show. "That was like the first time we were like, 'Oh, this is real,'" Calloway told Karen Civil. He also told his 106 & Park successor Rocsi Diaz the following:
"It was our biggest first guest ever. We had no idea that they had arranged for them to come. We were tossing into something and then Whitney Houston walks out and then Bobby Brown walks out. I'm losing it. Free completely loses it because she was so much in love with Whitney Houston. It was a really special moment for the show and especially for us when they came out."
Now if you're too young, you might not believe this ever happened. But here's the proof: the throwback photo (above) from Bobby and Whitney's unexpected appearance. It's a hard-to-find gem — a scanned photo; pre-streaming, pre-social media, and pre-smartphone.
Catch The Bobby Brown Story on BET at 9 p.m. ET/8 p.m. CT.