Commentary: The Legacy of the Long Lines
People of color waited in long lines to vote and, in doing so, reinforced the principles of democracy.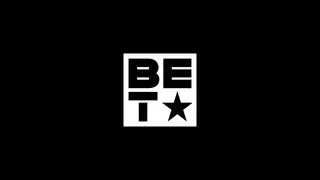 If nothing else, the presidential election was characterized by long lines. In the last few days, people have waited exhaustively, some for six and seven hours, to cast their ballots. 
More often than not, those who waited patiently in the lines were Black and brown.
What was remarkable was their patience and resolve. To nearly a person, no one broke ranks. They remained steadfast, even in cold, windy lines, waiting to vote.
At Bethune Cookman University in Daytona Beach, Florida, more than 2,000 students waited for hours to vote. In central Brooklyn, the blue heart of the bluest of states, people stood in lines for more than three hours, despite there being no doubt whatsoever about New York being in the Obama column. In Cleveland, people stood patiently in lines that snaked for blocks.
In an election filled with the putrid aroma of birtherism, race baiting by Republican surrogates and the obscene effort to prevent Black, brown and urban people from voting, the presidential race somehow became deeply personal to those standing in those lines. 
The Republican attempts at voter suppression in Ohio, Florida and elsewhere began to feel like an assault on voters everywhere. In the end, the attempt to disenfranchise voters of color wound up having precisely the opposite effect. The rash of voter identification laws passed by Republican legislatures and championed by GOP governors sounded an alarm that ultimately became deafening. While the Republicans sought to diminish the role of minority voters, they unwittingly energized them.
But the decision to stand in line was fueled by more than that. For one thing, the battering of President Obama by the right was so relentless and so vicious that many voters were stung by the reality that this president was treated by a different set of standards — certainly a different level of civility — than anyone who had ever lived in the White House.
In the hearts and minds of so many people of color, this was a highly consequential election. In many ways, it was far more momentous than Obama's first victory. On the line was the continued access to health care for a country where too many people still can't afford medical care. At stake was the prospect of women being able to have the final say about their health care. At the core of the election was the shaping of the Supreme Court, whose decisions would affect future generations.
And so, they stayed in line. The Black and brown people who sacrificed hours of their time and their comfort maintained their positions. In the end, they were able to savor the victory not just of a president they had come to respect and admire. They reinforced to themselves and the country that, despite the vile aspects of this campaign, they yet mattered, that every vote counts and that there is a magnificence in simply standing.
The opinions expressed here do not necessarily reflect those of BET Networks.
BET Politics - Your source for the latest news, photos and videos illuminating key issues and personalities in African-American political life, plus commentary from some of our liveliest voices. Click here to subscribe to our newsletter.

 (Photo: Mario Tama/Getty Images)