Commentary: 60 Years After Brown v. Board of Education , a Celebration Muted by Challenge
The 60th anniversary of Brown v. Board of Education is a moment for celebration as well as sober reflection on how to achieve educational parity.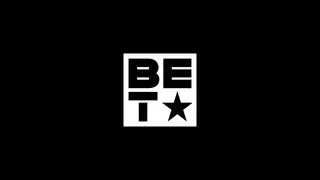 It has now been 60 years since the United States Supreme Court rendered its decision in Brown v. Board of Education, which ended the practice of allowing schools to be legally segregated in this country. A lot has changed in those six decades. In today's world, it is unthinkable for young people to confront a public school that bars them because of their race with the law upholding that exclusion.
In the America that preceded that landmark decision, cities across the country operated separate school systems, based exclusively on race. Black schools tended to be in dilapidated buildings with resources and supplies that were far from state-of-the-art. In many parts of the country, a Black student could not attend a majority white school no matter what influence his friends or family might have had, no matter the wealth of the student's family.
The decision by the court was hailed by civil rights leaders and promiment African-American figures around the country as a major victory. And indeed it was.

But 60 years later, while celebrating the action of the Supreme Court, there are nonetheless stark realities that make it clear that the country has not come as far as many would have liked.
For one thing, much of the country never fully embraced the nature of the court decision. As a result, desegregation of the schools faced a hostile group of school administrators, who were echoing the sentiments of many in their communities. In many cases, the decision to mix Black and white students in a school was met with intense hostility and even deadly danger.
The truth is that, in the world of 2014, many school systems in the country operate under conditions where students are as segregated as they were prior to the 1954 court decision. While the schools themselves are no longer segregated legally, the disparity between the income of white and Black Americans has led to an educational environment under which most elementary school students go to school largely with children that look like them.
A report released recently by the Annie E. Casey Foundation indicated that African-American youth are far more poorly positioned for success than their white and Asian counterparts. The report produced an index of 12 significant indicators that are designed to measure the potential for success for children from birth to adulthood.
"By nearly every measure in the Race for Results Index, African-American, Latino, American Indian and subgroups of Asian and Pacific Islander kids face some of the biggest obstacles on the pathway to opportunity," the report said.
And so, despite the progress that has occurred since that 1954 decision, much work remains to be done in trying to level the playing field for American children seeking educational parity. As long as our national discussion on education contains terms such as "achievement gap," our celebration of the 1954 decision should fuel us as a nation with even greater passion to confront and overcome the challenges that remain in assuring that every child has the educational opportunity he or she deserves.

The opinions expressed here do not necessarily reflect those of BET Networks.
BET National News - Your source for Black news from around the world, including international politics, health and human rights, the latest celebrity news and more. Click here to subscribe to our newsletter.  

(Photo: Frank Methe/Times-Picayune /Landov)