California AG Investigating Torrance Police After Report Of Cops Exchanging Racist, Homophobic Messages
California's attorney general vows a broad probe into the 'disturbing' report.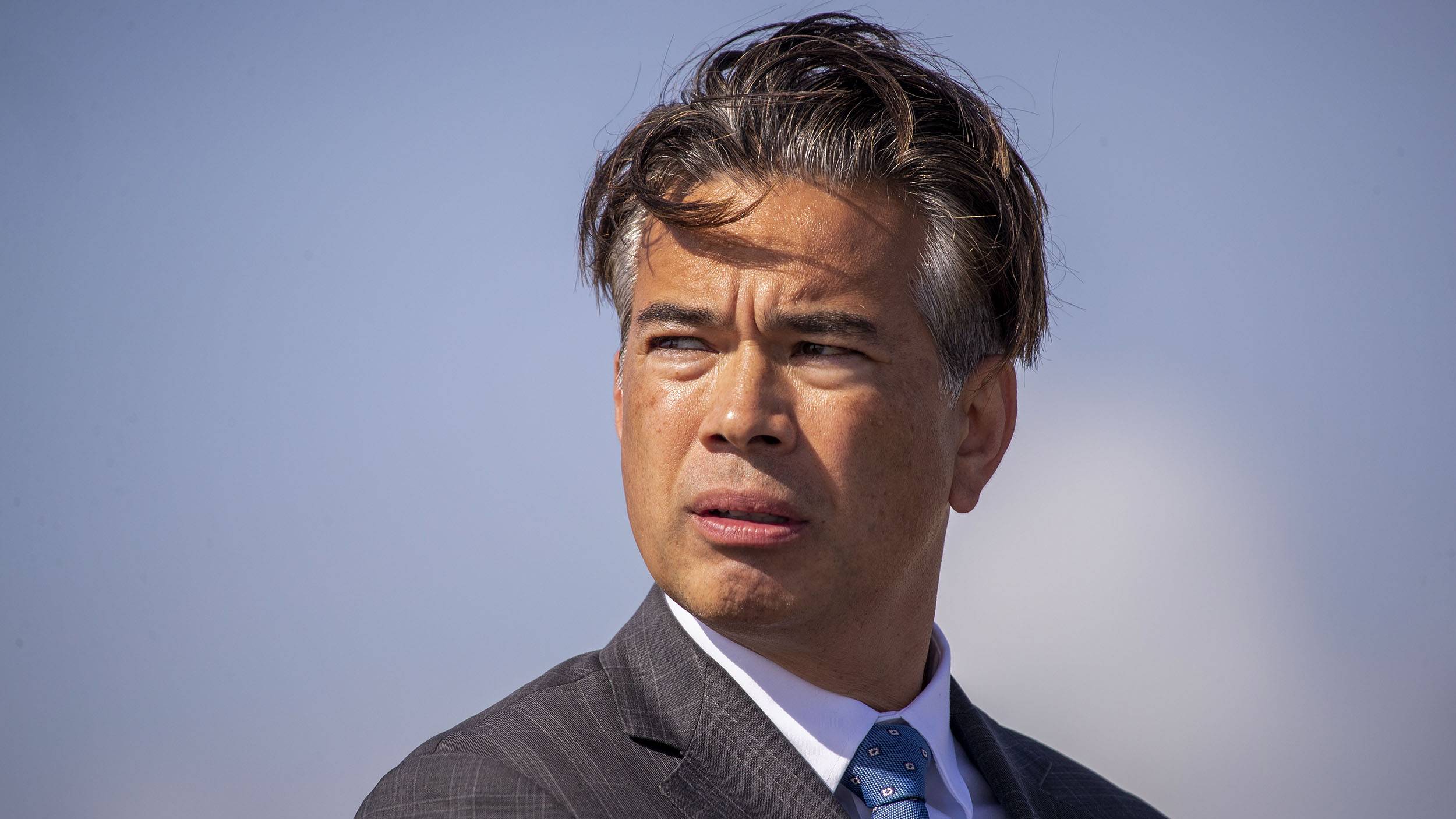 California Attorney General Rob Bonta announced Wednesday (Dec. 8) that his office will investigate the Torrance Police Department after a news report revealed that more than a dozen officers exchanged racist messages and pictures for many years, The Los Angeles Times reported.
Bonta announced the independent probe hours after the Times published an article on Wednesday that revealed the scandal to the public. The newspaper said authorities already knew about the scandal.
Investigators first discovered the messages during an investigation of two former Torrance cops who were accused of spray-painting a swastika inside a car in 2020. Torrance Police and the Los Angeles County district attorney's office conducted a joint investigation that uncovered the racist messages.
The Times said Bonta's review "had been in the works" but not made public before it published its story on Wednesday.
In one of the racist images revealed by the Times, a picture showed several lynched Black men. It was captioned "hanging with the homies."
Another photo that circulated among the officers asked what someone should do if their girlfriend was cheating with a Black man. The caption recommended breaking "a tail light on his car so the police will stop him and shoot him."
"The reports are very disturbing and we are committed to going wherever the facts lead and making sure we remedy the situation and get the Torrance Police Department on a corrective course of action,"  Bonta stated.
According to the Times report, 13 current and former Torrance officers and one Long Beach cop were under investigation related to the scandal. At least nine of the officers shared texts or images that promoted violence against Black people and the LGBTQ community. The officers were connected to at least seven serious or fatal uses of force against Black or Latino men since 2013.
Consequently, hundreds of criminal cases are in jeopardy, the Associated Press reported. At least 85 criminal cases connected to the officers were dismissed.
Torrance police spokesman Sgt. Mark Ponegalek told the Times that 15 officers are currently on administrative leave.