See Jeremy Meeks Heating Up the Runway in Milan
From #prisonbae to #topmodel.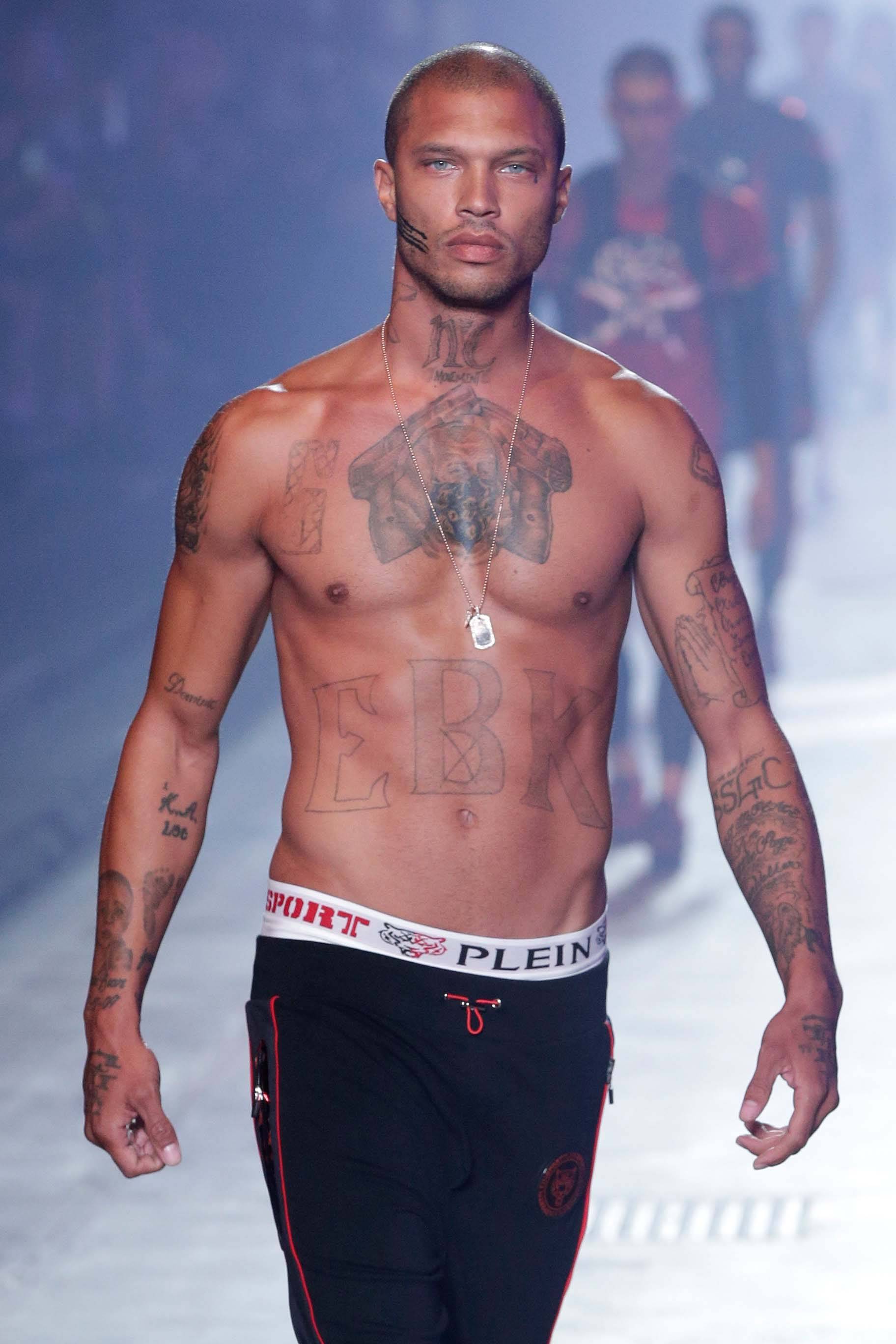 Jeremy Meeks, also known by every female with an internet connection as "#PrisonBae," is a big deal in the fashion industry right now and his name just got even hotter after Milan Fashion Week!
For those who don't know him for some reason, Jeremy's mug shot (yes, mug shot) went viral and launched his modeling career from jail. We must admit, the photo looked better than some professional models comp cards we've seen, so we get it. At one point, he even had the Kardashians eying his pictures. 
He went from prison to runway and we are not mad at it! Jeremy's internet fan clubs have even changed Jeremy's title from "#PrisonBae" to "#FelonBae" (which is appropriate since the guy is no longer in jail)! Jeremy continues to be one of the most talked about males models right now. Here is why.
Jeremy is clearly giving these other male models a run for their money! We are proud of Jeremy's rehabilitation into fashionable society — especially the women! Jeremy, keep rising to the top! Should Tyson Beckford be scared that women have a new Black model heartthrob? He'd better #WatchTheThrone !
He was a major deal during Milan's Fashion Week on Sunday when he walked for Philipp Plein's Spring/Summer 2018 sport collection.

He has already made designer friends. You can't be a successful model nowadays without being able to say "I know the designer."

His blue eyes and chiseled face will keep him booked any time a camera captures it. 

He doesn't mind being shirtless. Meeks doesn't mind showing off his seemingly perfect Adonis build covered in tats. #MajorThreat!

Even if it's dangerous...

Jeremy already had his runway debut during New York Fashion Week earlier this year while walking for Philipp Plein.

And then he was at Cannes.

Finally, he actually looks damn good in a suit. We see more than just shirtless shoots in this guy's future!