Essence Festival Is Holding Off On Canceling Event Amid Coronavirus Outbreak
The event's organizers have released a statement on their official decision.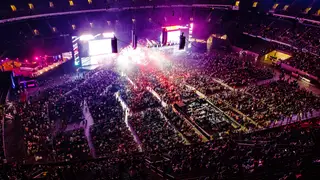 The U.S. is the latest nation across the globe to begin implementing emergency measures in the face of the ongoing coronavirus pandemic. 
Last Friday (March 16), Donald Trump declared a national emergency as states across the country continue to shore up their defenses to combat the spread of the virus.
As part of these safety precautions, schools and universities across the country have shut down while large-scale events and music concerts are being canceled or postponed. The event organizers behind South by Southwest and Ultra Music Festival have canceled the 2020 iteration of their festivals.

The NBA announced it was suspending the remainder of the season after two players tested positive for the coronavirus. And now, multiple states have announced that public venues will remain closed amid restrictions being imposed to limit mass gatherings. Disney has also shuttered its parks and New York City closed down Broadway amid the coronavirus outbreak.

However, the 2020 Essence Festival of Culture is not being canceled — just yet. The event organizer's have revealed how they plan to handle the festival in the event the coronavirus is still around this summer.