Revenge: Drake Has Started the On-Stage Disses on His 'Summer Sixteen' Tour
He's fed up.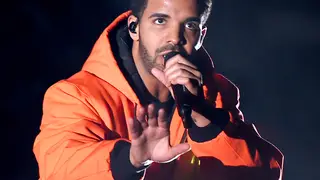 Over the past few months, numerous people have come at Drake through interviews, social media and even on wax.
That's why during the first night of his Summer Sixteen tour, Drake decided to take a shot at Lanez. While performing the opening song "Summer Sixteen" Wednesday night (July 20), he changed the beginning lines of his second verse, which was already presumed to be a diss at Tory and directly referenced him and his recent remix of Drake's "Controlla."
"All you boys doing fake 'Controllas' wanna be me a little?" he rapped.
The beef between the two north-of-the-border rappers began back in October of last year. Tory Lanez, proud of his native city, said on Twitter that naming Toronto "the 6" was "not cool." Drake's called Toronto "the 6" numerous times over various songs and projects. Lanez reiterated his hate for the term on The Breakfast Club a month later calling it "kinda corny."
Drake's been a little more cryptic with retaliation to Lanez (like his verse on "Summer Sixteen," for example). Check out video of Drake's verse switch up during Wednesday night's opening tour performance below.