White House Advisor Cedric Richmond To Make Exit From Administration
President Biden's top aide will be taking on a role as a senior adviser at the DNC next month.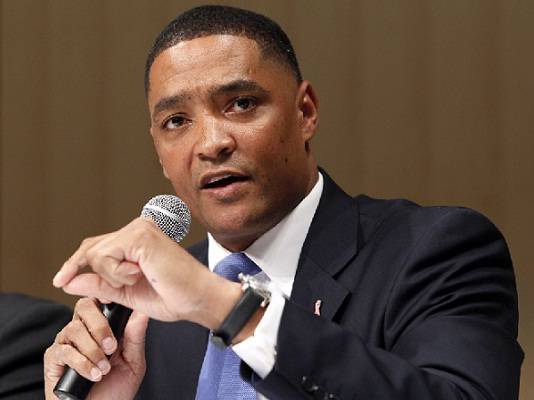 Cedric Richmond, President Joe Biden's top aide, announced he will be departing from his White House duties early next month.
According to NBC News, White House officials confirmed on Monday (April 25) that the current director of the Office of Public Engagement will be taking on a new role as a senior advisor at the Democratic National Committee (DNC) next month.
Richmond, 48, would be the highest ranked aide to depart since Biden's presidential placement.
"Richmond will travel the country to help the DNC team raise the additional resources we need to do even more and act as a national surrogate to help communicate our message on behalf of the Democratic National Committee, the president and vice president," the official said.
Richmond's exit is not abrupt, as NBC News learned from those close to the New Orleans native. He's long considered leaving his role at the White House to take on an assignment at the DNC.
White House aides have a salary cap of $180,000 and Richmond looks to push past that figure. Richmond's friends say he also wants to  spend more time with his family in New Orleans.
DNC Chair Jaime Harrison has reportedly had plans of his own to leave, as he's said to have grown frustrated by the "dysfunction at the top of the largest and most significant institution of the Democratic Party."
Despite this, Harrison plans to serve his four-year term and welcomes Richmond to the team.
"We look forward to having Cedric join our already strong team as we continue to work in close partnership with the White House, and our sister committees to protect and expand our Democratic majorities," Harrison said.