Pregnant Teen Brutally Shot To Death In Drive-by But Baby Miraculously Survived
Jasmine Vega, of Tucson, Arizona, was looking forward to becoming a mom.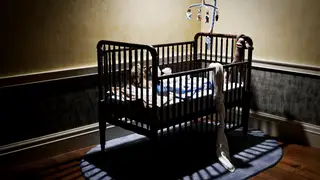 A pregnant 19-year-old woman was fatally shot inside of her Tucson, Arizona, home in a drive-by shooting during the wee hours of Saturday morning, but somehow, the baby that she had been carrying for six months miraculously survived.
Hospital staff was able to deliver Vega's son, although Vega's boyfriend and the baby's father, Anthony Rivera, said his son remains in critical condition and on life support.
"All I was thinking was I wish your mom was right here to see you," Rivera told Tucson News Now. "It sucks. It sucks seeing your baby like that."
Angelina Ruelas, Vega's mom, was in total shock over her daughter's shocking murder.
"We were just wrapping presents [Friday] night," Ruelas said, as reported by Tucson News Now. "She was happy to be a mom, she wanted a baby so bad. "I'm not going to tell him it's going to be OK, because it's not."
Absolutely heartbreaking.