Supreme Court Reverses History, Overturns Roe v. Wade in 6-3 Decision
The landmark decision gave women the right to end a pregnancy, but a Mississippi case gave opponents a long-sought victory, and angered supporters.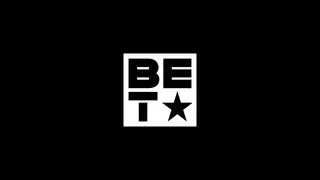 In a rare case of taking away a constitutional right that had been granted in the past, the conservative majority U.S. Supreme Court has ruled in a 6-3 decision that the federal protection which guarantees women the right to abortion procedures is eliminated. 
The development comes nearly five decades after the landmark Roe v. Wade case gave the option to terminate a pregnancy to women, sparking a feverish debate that touched issues ranging from health care to politics.
Justice Samuel Alito, writing the majority opinion summarized what the decision essentially means:
"The Constitution does not confer a right to abortion; Roe and Casey are overruled; and the authority to regulate abortion is returned to the people and their elected representatives," Alito wrote.
With the new decision, as it stands, a woman's right to have an abortion will be decided by the state in which she resides. Politicians in some states like New York and California have promised to keep the right to an abortion unchanged, while in other states like Mississippi and Texas, "trigger laws" have already been set that are now activated upon the Supreme Court's decision and ban the procedure, and in some cases criminalizing it.
But the reaction from supporters of Roe was swift and stark.
"When abortion access is restricted, it doesn't mean that abortions stop. For poor and working-class women, a large number of whom are Black and brown, it means that accessible abortions in safe healthcare facilities move out of reach, said Glynda Carr, president of Black women's political action organization Higher Heights. "Today's decision will have a catastrophic effect on Black women, especially those who have low incomes, live in rural areas, and do not have access to health care because of systemic racism and discrimination."
"Today's decision flies in the face of the global progress to expand human rights protections for all people," said Margaret Huang, president and CEO of the Southern Poverty Law Center Action Fund, in a statement. "While other countries have embraced the opportunity to expand human rights protections, the United States is a growing outlier with its efforts to deny basic human rights to more than half of the country's population."
Janette McCarthy Wallace, NAACP General Counsel echoed the sentiment in a statement of her own:
"There is no denying the fact that this is a direct attack on all women and Black women stand to be disproportionately impacted by the court's egregious assault on basic human rights," Wallace said. "We must all stand up to have our voices heard in order to protect our nation from the further degradation of civil rights protections we have worked so hard to secure."
But even with this decision, there was a hint that other rights may not be safe. In his opinion, Justice Clarence Thomas wrote that the court should look at issues that had been seen as part of Constitution's Due Process clause.
"In future cases, we should reconsider all of this Court's substantive due process precedents, including Griswold (contraception rights), Lawrence (same sex intimacy), and Obergefell (same sex marriage)."
In their dissent, Justices Elena Kagan, Sonia Sotomayor, and Stephen Breyer, blasted the majority decision as a turning back of years of rights for women.
"Today, the Court discards that balance, the dissent reads.  "It says that from the very moment of fertilization, a woman has no rights to  speak of.  A State can force her to bring a pregnancy to term, even at the steepest personal and familial costs.  An abortion restriction, the majority holds, is permissible whenever rational, the lowest level of scrutiny known to the law."
The 1973 Roe v. Wade ruling found that the due process clause of the 14th Amendment to the U.S. Constitution provides a fundamental right to privacy. Respecting a woman's privacy meant that she would have the right to to abortion procedures.
In 1992, the court ruled in Planned Parenthood v. Casey that said abortion restrictions cannot place an "undue burden" on a woman's right to obtain the medical procedure. Plaintiffs had challenged five provisions of the state's 1982 Abortion Control Act, arguing that the Roe ruling made them unconstitutional. The rulling set the stage for decades of state-based legal challenges and state legislatures passing anti-abortion laws.
In 2016, the court threw out a Texas law that would have imposed requirements on clinics and doctors that opponents argued would have closed nearly all clinics in the state. "There was no significant health-related problem that the new law helped to cure," Justice Stephen Breyer wrote in the majority opinion. "We agree with the District Court that the surgical-center requirement, like the admitting-privileges requirement, provides few, if any, health benefits for women, poses a substantial obstacle to women seeking abortions, and constitutes an 'undue burden' on their constitutional right to do so." But the decision came in an election year, which further heated the debate as Donald Trump prepared to take the presidency.
The Supreme Court decision that has now changed federal law is  is Dobbs v. Jackson (Miss.) Women's Health Organization. In 2018, Mississippi passed a law banning abortions after 15 weeks of pregnancy, with few exceptions. After challenges in the U.S. District Court, the state was barred from enforcing the law because it couldn't prove fetal viability after that stretch of time.  Mississippi took it to the Fifth Circuit U.S. Court of Appeals and lost. Eventually the state successfully petitioned to move the case to the U.S. Supreme Court.

OPINION: In The Faith Community, Understanding Reproductive Rights Is Not A Sin
Here is a summary of what's at stake now that the decision has been rendered:
Despite the court tending to have a conservative majority through the decades since Roe v. Wade, there were always conservative justices who were moderate and more inclined to believe in less government involvement in what some consider to be a private medical procedure. In particular, Justice Anthony Kennedy and Justice Sandra Day O'Connor who were considered conservative, voted in favor of abortion rights.
President Trump appointed three judges who pushed the balance of the court toward the right on the issue. The judges appointed during the Trump Administration – Neil Gorsuch in 2017, Brett Kavanaugh in 2018 and Amy Comey-Barrett just before the presidential election in 2020, were nominated in keeping with Trump's campaign promise to put judges on the Supreme Court who would "overturn" Roe v. Wade.
The bombshell leak of a Supreme Court draft by Alito last month left political and media spheres reeling. The draft, which was obtained by POLITICO, contains a 98-page majority opinion in which Alito remarks, "Roe was egregiously wrong from the start." He also includes the 1992 case Planned Parenthood v. Casey, which backed the Roe decision. "We hold that Roe and Casey must be overruled," he continues. "It is time to heed the Constitution and return the issue of abortion to the people's elected representatives."
Now that the high court has ruled that the right to abortion is considered a right reserved to the states, at least 26 of them, according to the Guttmacher Institute, will make abortion access a thing of the past for American women immediately. For Black women, other women of color and economically disadvantaged women, the burden could be disproportionately heavier. According to the Centers for Disease Control and Prevention, pregnant Black women die at a much higher ratio than white women at 41.7 per 100,000, compared to 13.4. With a lack of services for them, maternal mortality could increase for Black women by 33 percent, according to a study from Duke University.
Abortion-rights, and women's health groups pledge that they won't simply accept having the clock turned back such that women aren't able to access necessary healthcare. Further, members of congress have called for abortion rights to be codified – or turned in to legal code – protecting it court decisions.
Activists point out that in the constriction and elimination of access to abortion, Black women and poor women are likliest to suffer.  Lizz Winstead who is the Founder and Chief Creative Officer Abortion Access Front has worked for years in abortion rights advocacy. She is also best known as a co-creator of Comedy Central's "The Daily Show" and explained that she believes race can't be removed from these conversations
"Anti-abortion forces are the actual "groomers" creating yet another generation of white supremacists, misogynists, anti abortion extremists and homophobes," she told BET.com. "We know these hatreds are connected and always harm communities of color the most. So in order to fight effectively, we must fight intersectionally."
Cities across the country have appointed themselves "sanctuary cities" in which patients needing abortion care will be able to have the procedure in a safe environment.
A blanket ban of abortion in the U.S. would lead to a 21% increase of pregnancy-related deaths overall, a study from the University of Colorado Boulder found. "Any increased death due to unsafe abortions or attempted abortions would be in addition to these estimates."
Glynda C. Carr, President & CEO of Higher Heights for America, a political organization dedicated to Black women says that Black women will be greatly hurt by this decision. "Today's decision will have a catastrophic effect on Black women, especially those who have low incomes, live in rural areas, and do not have access to health care because of systemic racism and discrimination."
Raven E. Freeborn,  Director of Policy Organizing Partnership at Mamatoto Village, a Washington, D.C. midwifery and reproductive health and education organization. She says this ruling has realized the fears of many who are afraid of what will happen if they need to seek an abortion.  "The repeal and overturn of Roe v Wade is investments in the criminalization of Black bodies." She added that people must also demand, "that there are no ordinances that will will penalize criminalize or produce bounty hunting expectations on folks who are looking for care."
Demonstrations at the Supreme Court are expected to continue throughout the day.