Georgia RNC Official Blames Ferguson Unrest on Obama
GOP leader says Obama uses Blacks as "political tools."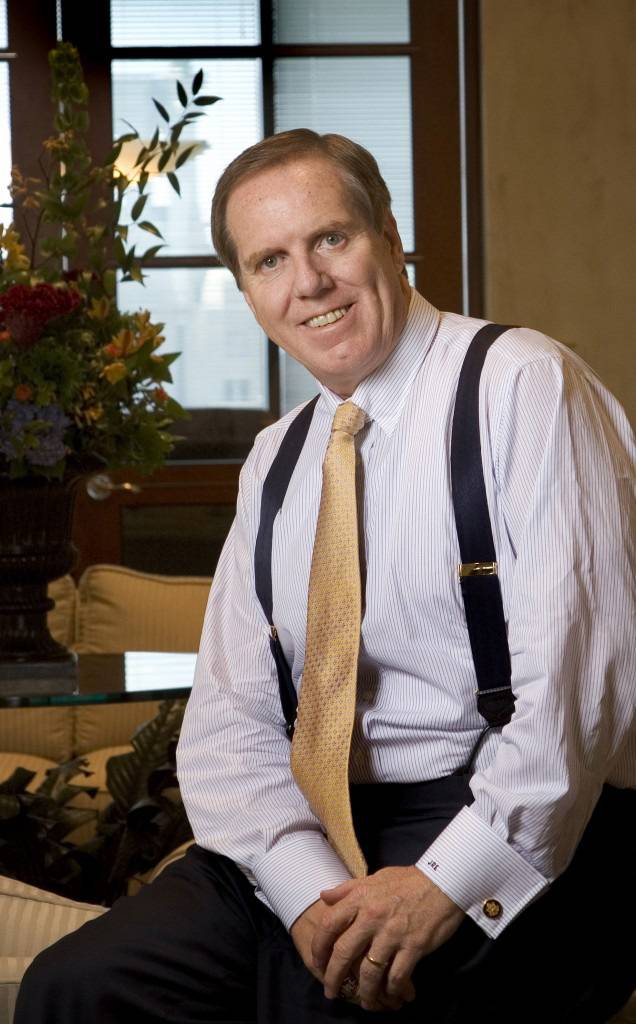 When asked during an appearance during an appearance last month on the television program Contrarians whether the tragedy was "random" or "touching a nerve," in American politics, Evans accused the president of using African-Americans as "tools"  for the past six years to get out the vote instead of solving problems that plague their communities in such areas as education and unemployment. Evans also said that as the nation's first African-American president, Obama has "squandered" an opportunity to "advance race relations."
"[That] enormous opportunity kind of got squandered because literally what happened once President Obama took office, African-Americans became nothing more than a political tool — a way to drive up votes among African-American communities and I would say that over the course of his six years we probably have taken more steps backward than we have forward," he said.
Evans, who appears to have a selective memory of what even he described as the nation's "tortured history" on race relations, said that without an open discussion on the subject, responses to the deaths of Brown and Trayvon Martin are "far more violent, they're far more intense and they end up getting nationalized in a way that we've never seen before."
He also suggested that African-Americans have allowed themselves to be used by Obama by giving him unconditional support at the polls, which Evans contends has caused them to move backward rather than ahead.
"The net effect is rather than solve the core problems that result in a higher incidence of African-American youth being unemployed, being imprisoned, otherwise having not the opportunities — which is that they don't have the education, they don't have the support structures, they don't have the family structures," Evans said. "Rather than address any of those core issues, which in fact lead to the problem. What you have instead is a kind of self-imposed unit here that is an available unit that every time an election rolls around, we push the button, we make sure… we know 92 percent of African-Americans are going to vote with the president."
BET Politics - Your source for the latest news, photos and videos illuminating key issues and personalities in African-American political life, plus commentary from some of our liveliest voices. Click here to subscribe to our newsletter.