Black Unemployment Falls to 12.6 Percent in July
The Black unemployment rate for July was 12.6 percent and the overall unemployment rate was 7.4 percent.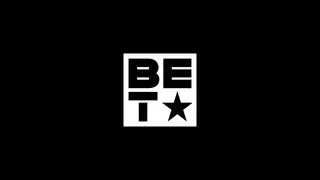 The African-American unemployment rate showed significant improvement in July, falling to 12.6 percent from 13.7 percent in June, according to the U.S. Labor Department. The national unemployment rate also fell to 7.4 percent from 7.6, the lowest since December 2008.
"Job growth remains remarkably steady," said Mark Zandi, chief economist at Moody's Analytics, which co-produces the ADP report. "Businesses are adding to payrolls in most industries and across all company sizes. The job market has remarkably weathered the fiscal headwinds, tax increases and government spending cuts. This bodes well for the next year when those headwinds are set to fade."
But according to House Majority Leader Eric Cantor, the devil is in the details.
"While the unemployment number dropping looks good on the surface, the details show otherwise," Cantor said. "Persistent long-term unemployment, discouraged people leaving the workforce, and millions taking part-time jobs because they have no choice are not signs of a strong recovery. The president's policies are holding back strong job creation."
Despite a more optimistic figure for July on both fronts, many African-American communities continue to feel crippled by an unemployment rate that is consistently nearly double the national rate.
Rep. Elijah Cummings (D-Maryland) believes that if the across-the-board spending cuts known as sequestration had not been implemented and Republicans offered "just a little bit of cooperation" to help President Obama pass some job creation measures, the national unemployment rate would be closer to five percent.
The Maryland Democrat was surprised to see the big dip in the Black unemployment figure, but is not ready to celebrate.
"There are so many African-Americans in my district who are unemployed and I would venture to say that in the neighborhood I live in probably the Black male unemployment rate is probably 33 percent," Cummings told BET.com. "I don't for one moment want people look at the Black unemployment rate and say it's good thing we're at 12.6 percent because it's come down. We've got to bring it down even further."
Bob Johnson, chairman of The RLJ Companies and founder of Black Entertainment Television, called on the private sector to employ more minorities in hiring and decision-making positions, which could have a positive trickle-down effect on the Black unemployment rate.
"The RLJ Rule is a voluntary proposal designed to encourage companies to establish best practice policies to identify and interview at least two qualified minority job candidates (at the director/managerial level and above) before filling a position and to interview qualified minority-owned businesses prior to awarding a procurement contract," Johnson said.

Meanwhile, the Labor Department reported on Wednesday that the number of Americans applying for unemployment benefits fell by 19,000 to a seasonally adjusted 326,000. It was the lowest number of applicants since January 2008 and a sign that the economy is growing stronger.
BET National News - Keep up to date with breaking news stories from around the nation, including headlines from the hip hop and entertainment world. Click here to subscribe to our newsletter.

(Photo: Spencer Platt/Getty Images)