'Pray For Tiffany Haddish': Fans Support Actress After DUI Arrest
She is mourning the loss of mentor Bob Saget and her grandmother.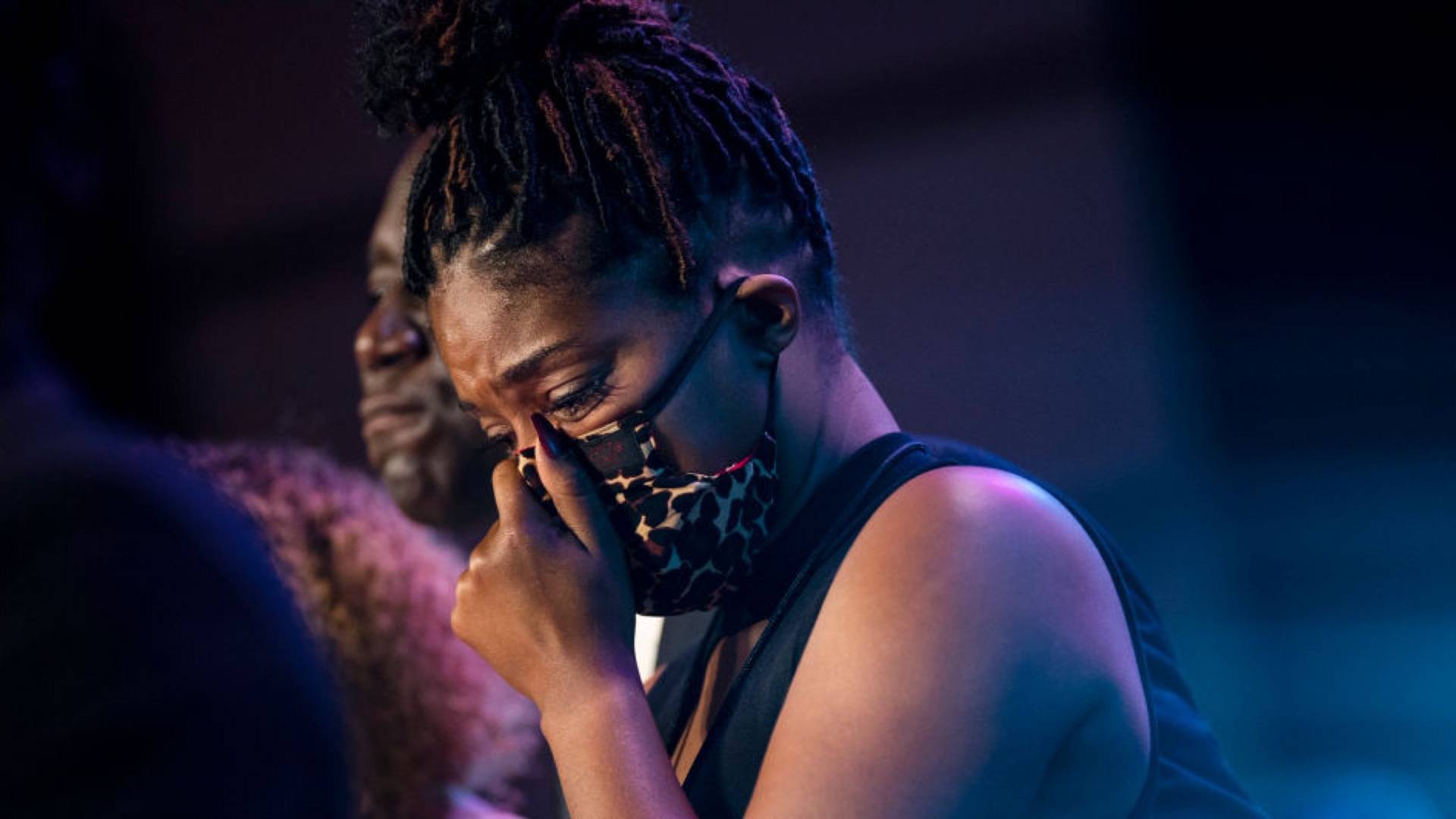 Following reports of Tiffany Haddish's arrest on a DUI charge (Jan. 14), some fans took to Twitter to express support and sympathy for the actress-comedian who recently lost her grandmother, dog, and two friends. One of the friends was comedian Bob Saget, who passed away on January 9.
"We gone pray for Tiffany Haddish. She recently lost her grandmother who raised her, her dog and 2 close friends," a Twitter user with the handle,@_kelsology, wrote.
Another Twitter user, @medez77,  said, "Exactly Positive Prayers to Help our Sister in her time of Life and Lift her Up! Love Tiffany Haddish."
Haddish met Saget when she was just 16 years-old during a comedy camp. In an interview with ET News, she said the late Saget told her, "you're a strong Black woman. Be that," as she broke down crying.
She continued with, "career-wise, I'm excellent, life-wise, I'm a damn mess."
Haddish, 42, is also reeling from her breakup with Common before the holiday season after just a year. She stated openly that she was disappointed with how the split happened, saying she read about it in the press. 
Haddish was arrested early Friday morning (Jan. 14), after Peachtree City police officers say she was dozing off in the driver's seat of her vehicle, TMZ reports.
Officers responded to a call to look out for a driver who had fallen asleep behind the wheel. They had a description of the vehicle and spotted Haddish pulling into a neighborhood.
She was arrested for DUI and improper stopping on a roadway. She posted $1,666 for bail and was released around 6:30 a.m.
Haddish is currently in Georgia for the filming of the Disney movie Haunted Mansion, with co-stars Owen Wilson and Rosario Dawson.