LL Cool J Explains "Accidental Racist"
Country star Brad Paisley and the legendary rapper defend the controversial song.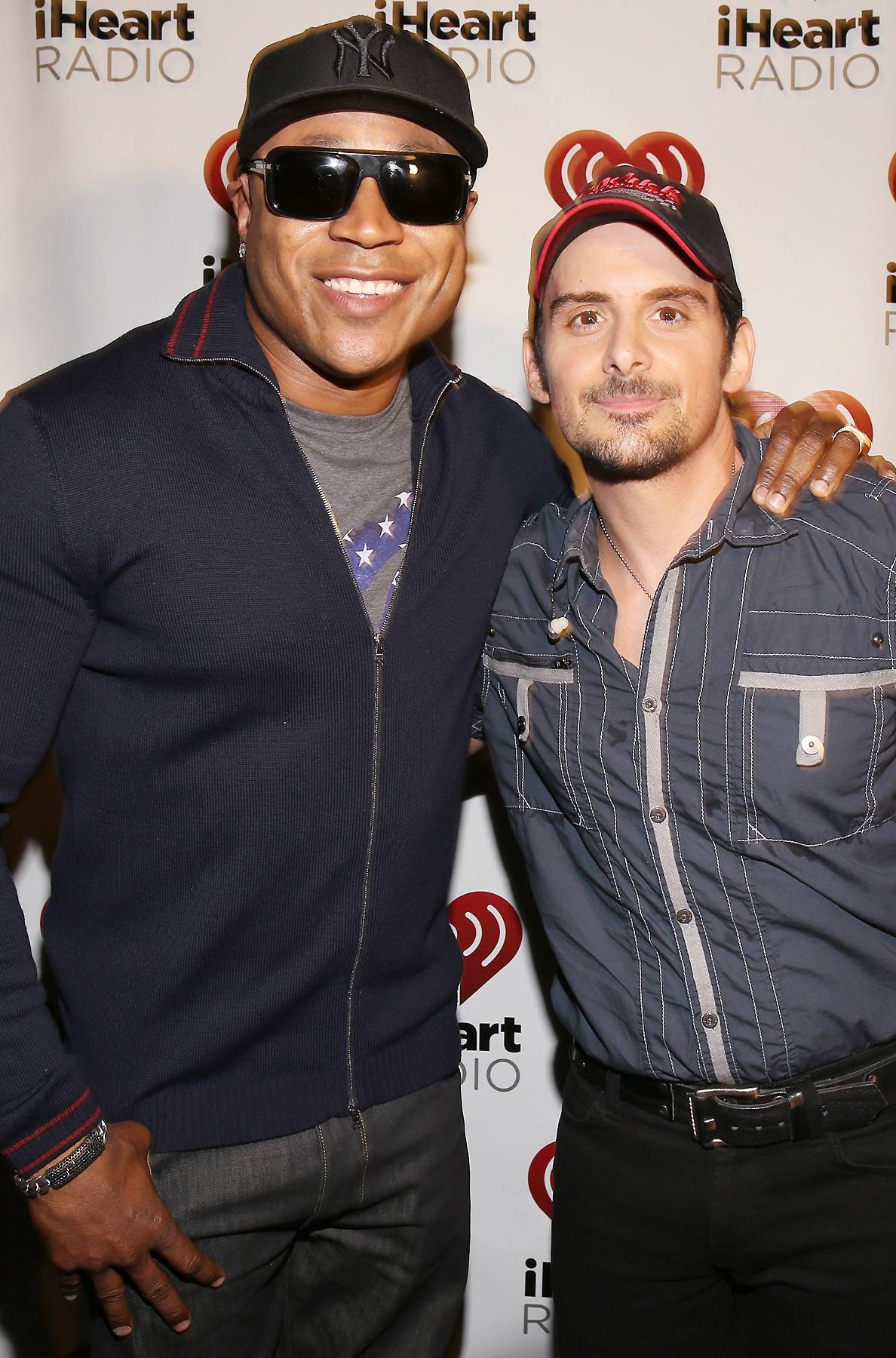 Don't call it a comeback.
After being clowned on Twitter and elsewhere all week for their controversial duet "Accidental Racist," LL Cool J and country star Brad Paisley finally addressed the song and the brewing firestorm in a lengthy sit-down with ABC News yesterday.
Interestingly, LL has seemingly been the target of more criticism than Paisley, thanks to lyrics that at one point compare a black person wearing a du-rag to a white person wearing a Confederate flag.
"Some people take exception to some of the lyrics [and] I respect that," LL Cool J said.  "I'm sensitive to that...I in no way meant that a du-rag that a little kid ties around his head has the meaning or the symbolism of the Confederate flag."
At another point in the song, LL says, "Rest in peace Robert Lee," referring to the Confederate army general, and vows he can forgive the "iron chains" of slavery if white people stop stereotyping him for wearing "gold chains."
"I'm not advising anyone to truly forget slavery, but what I'm saying is forget the slavery mentality," LL Cool J said. "Forget the bitterness. Don't get bitter, get better."
Paisley says he only found out about the backlash to the song from LL, who told him about the controversy after it was released online Monday.
"I got a call from this guy saying, 'Have you seen anything?'" Paisley said, adding that LL told him to look at Twitter. "I was like, 'No, I don't want to look at it.'"
Despite the criticism, the two stars say they will collaborate again on LL Cool J's next album, Authentic, to be released later this month, and insist that they are proud of the song.
"Let's not be victims of things that happened so long ago," Paisley said. "In the end, I felt like what we had on tape was something that people needed to hear."
"Martin Luther King says that darkness cannot drive out darkness, only light can," LL Cool J added. "Hate can't drive out hate, only love can. So what we're talking about is compassion."

BET.com is your #1 source for Black celebrity news, photos, exclusive videos and all the latest in the world of hip hop and R&B music.
 (Photo: Christopher Polk/Getty Images)